Thanks to the internet there are now so many ways to make that extra bit of cash.

I've dug deep and found not only the business models but also specific websites that you could try out if you are interested in this.
Some of these ideas may just give you loose change but others have the potential to completely replace your 9-5 income.

To find the perfect side hustle, it's important to understand where your passions and interests lie.
Don't expect miracles with this list – there aren't any get rich quick schemes. But I have personally validated and seen success in every idea that I am sharing here.
You may not be the next Bill Gates with these ideas, but you will surely be able to pull yourself out of a pinch if the need arises.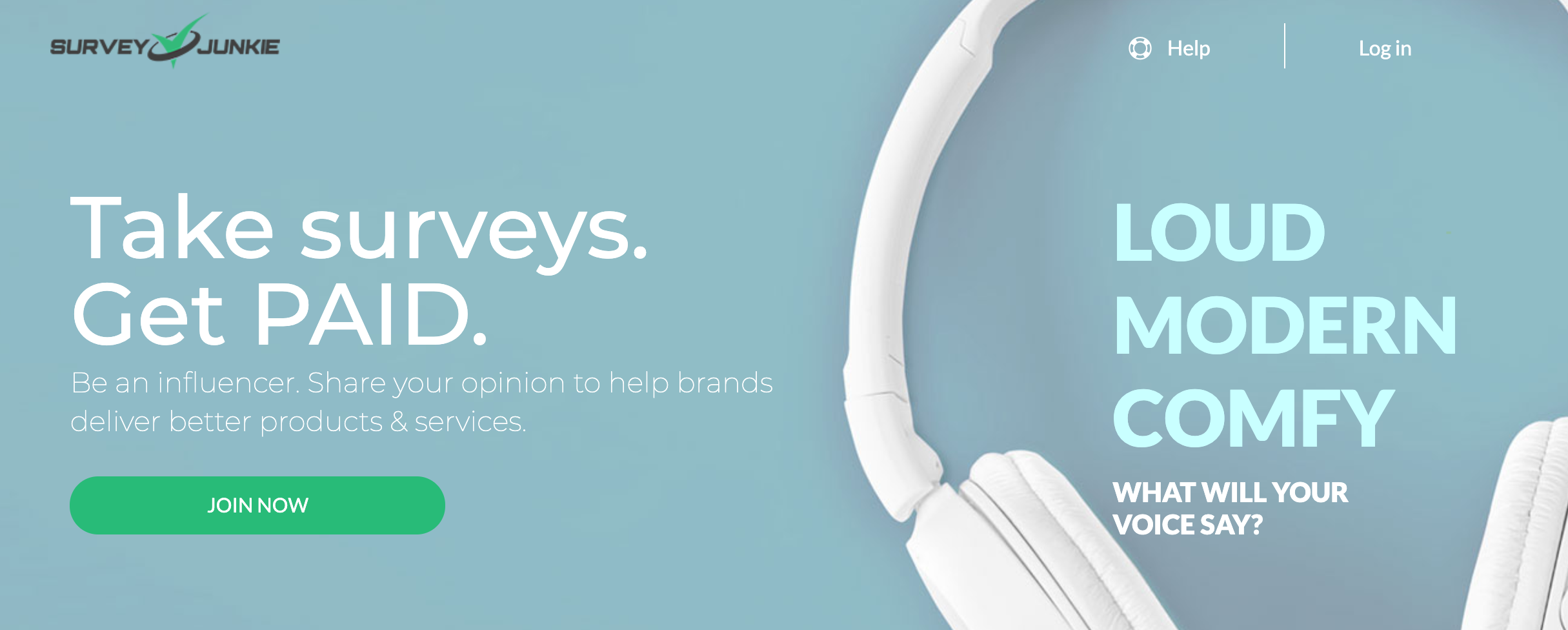 Make an extra $100 a month by answering surveys? Count me in.
Don't worry I was in the same boat as you – it sounded like a scam when I first heard about the idea of taking surveys for money. To me, it seemed too good to be true – get paid to answer questions online.
But hear me out – companies are begging for your data. Why do you think platforms like Google and Facebook are free?
They sell your data to advertisers on their platform. In a similar way, survey sites like Survey Junkie provide the same service – except they actively get your data and resell this to improve the service/product of their partners.
If this model interests you, I've actually done an in depth review of Survey Junkie. You can go check it out and see if it's right for you.
Check out SurveyJunkie.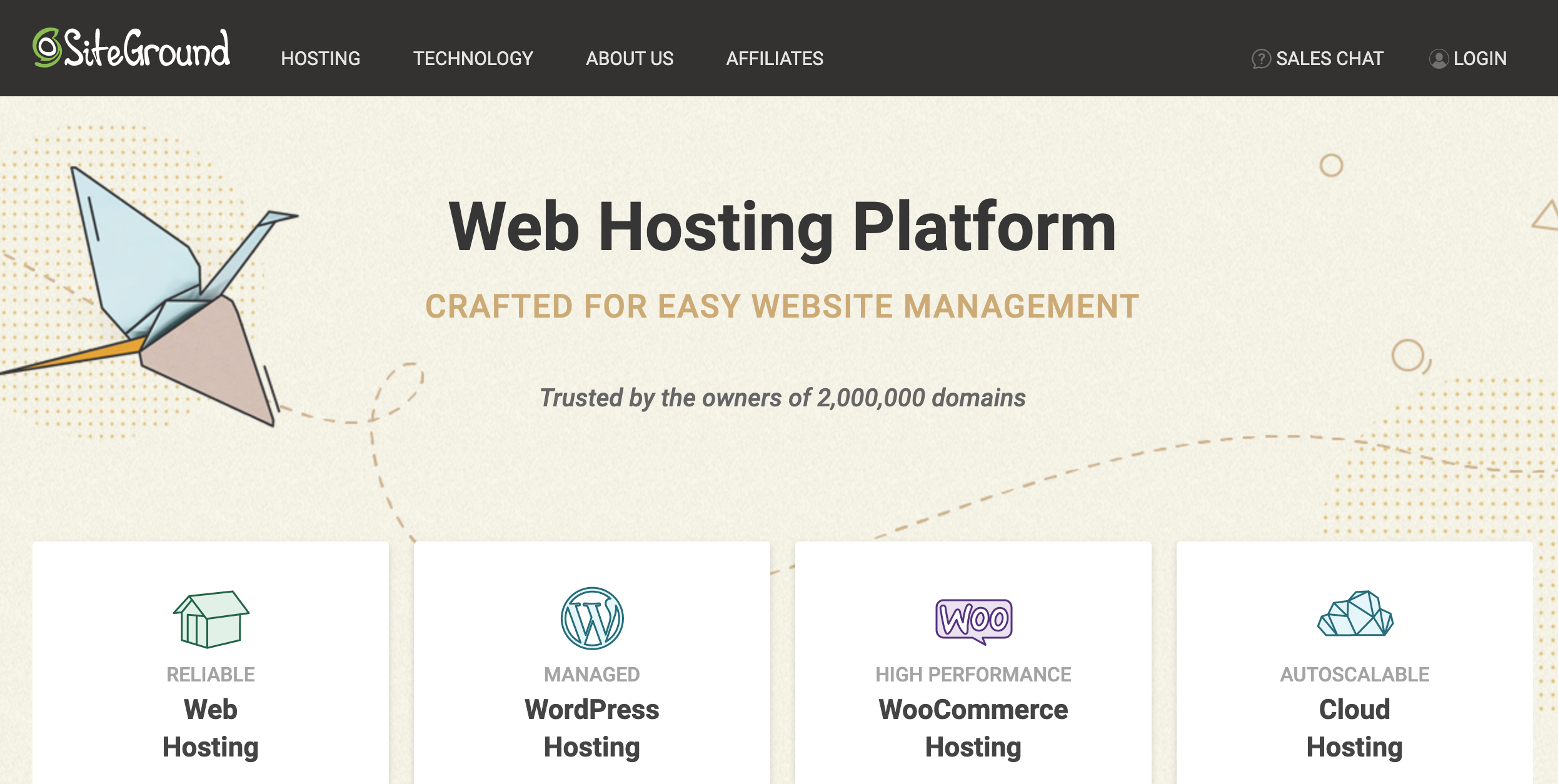 Blogging can be a very profitable side hustle. In fact, it you are dedicated enough you could see yourself making a full time living out of it.
Google "Blogging Income Reports" and you will see no shortage of people making anything from $1,000 – $200,000 / month.
These numbers may sound shocking but it really is possible.
There are just so many monetisation angles that you can take – selling ad space, affiliate products or even selling your own digital courses. The sky is the limit.
The most important part of any blog is your backend and the content management platform.
Take a look at SiteGround as a host and use WordPress as your content management system. This is what most major blogs are built with.
3. Sell your services on Upwork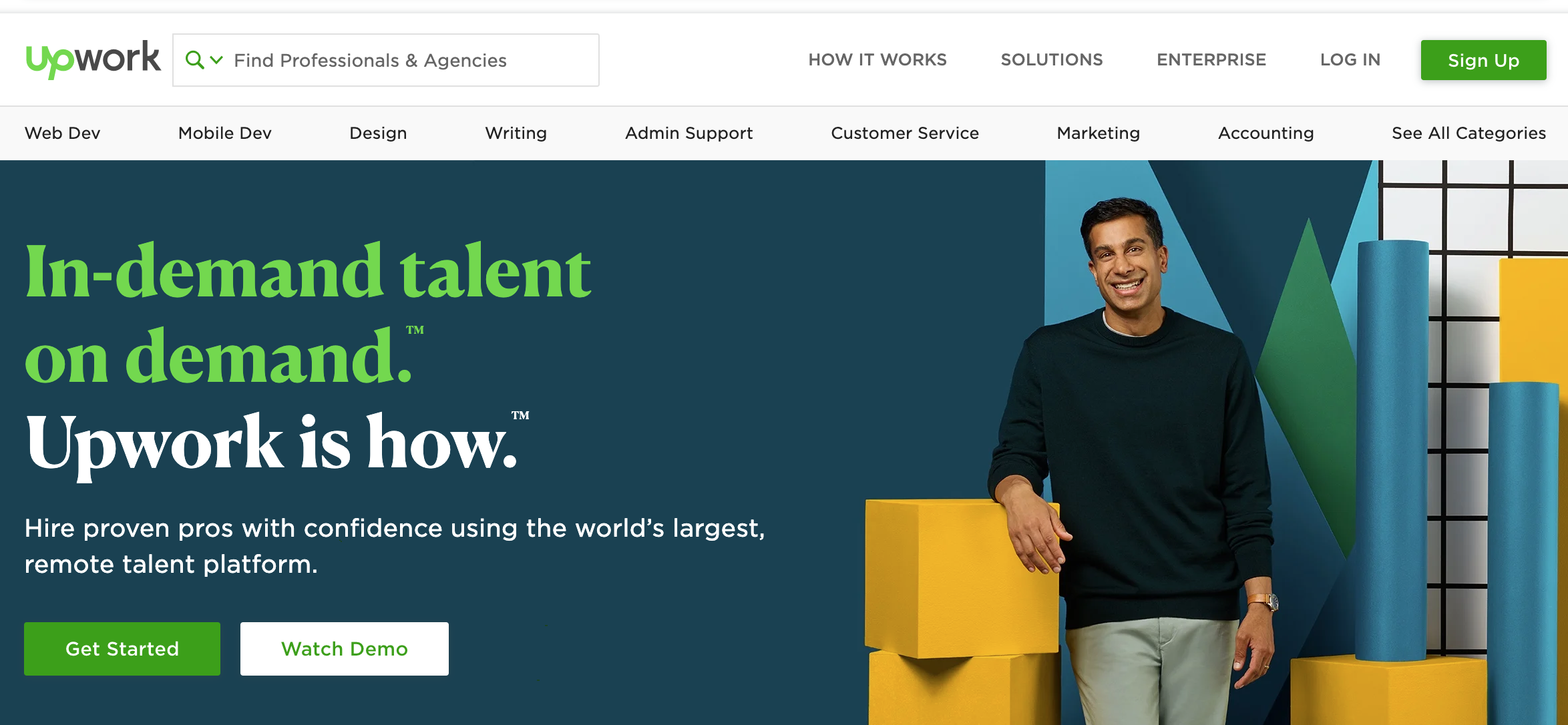 The freelancer market is exploding and given the COVID pandemic that has happened it's not looking to shrink anytime soon.
I have personally used Upwork to find fantastic freelancers to support me with my business – from content writers, to graphic designers to front-end programmers.
I can really vouch for the quality of their talent pool from a hiring perspective.

Great quality at great prices. Nothing is stopping you from jumping on the platform and making a decent side income.
I've seen people earn mind boggling amounts of money on Upwork – $1M USD isn't unfeasible.
You can find and market virtually any profession, so even if you are being made redundant – consider putting yourself on here.
4. Build an app with TopTal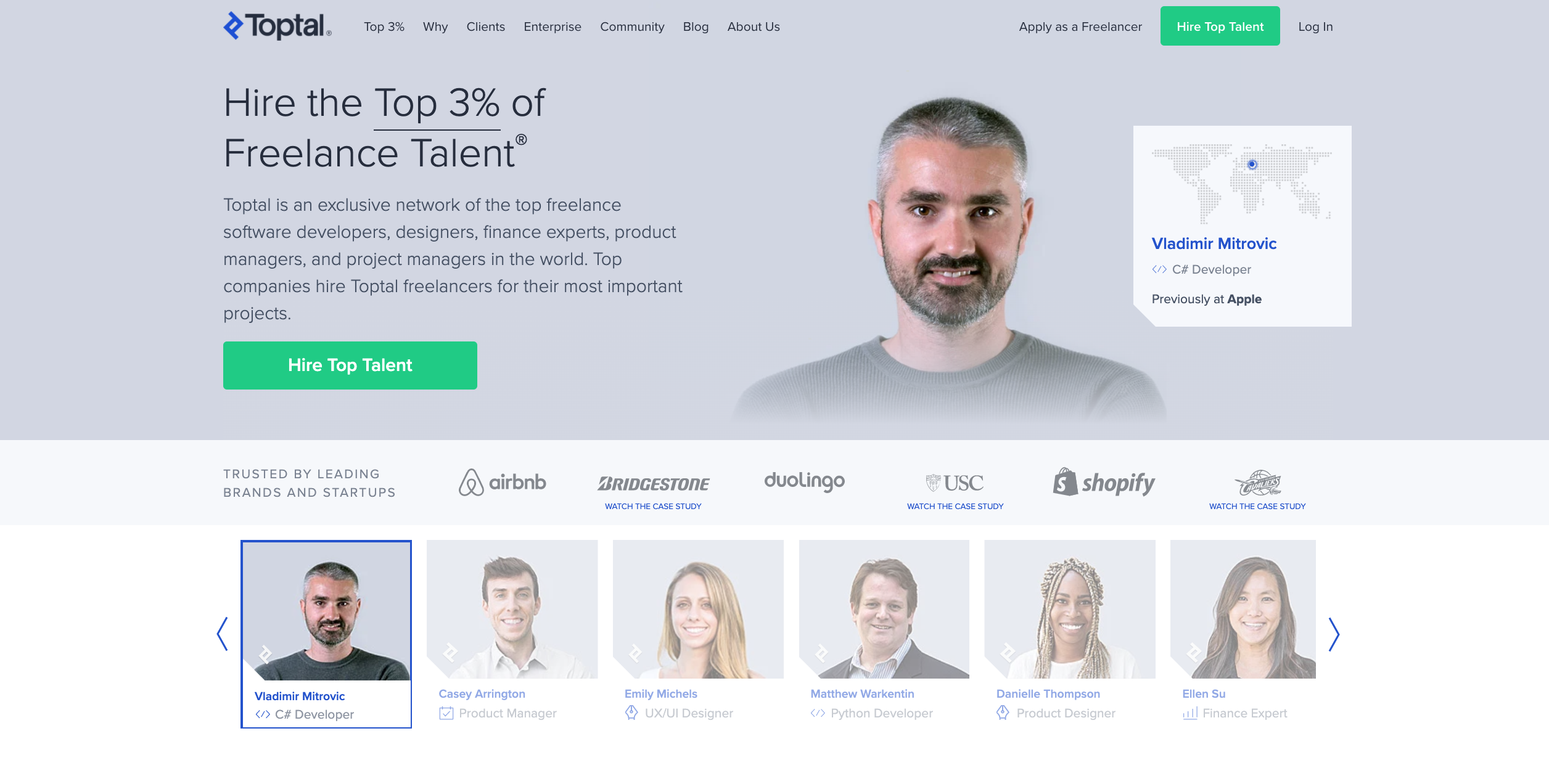 If you have have a startup idea and need a world class developer to assist you in building your app look no further than Toptal.
They have the best network of quality and vetted freelancers.
Trusted by leading companies such as AirBnB, USC, Shopify and Duolingo, if you are looking for top technical talent you cannot go wrong with Toptal.
On the other hand, if you are a talented developer then this could be a way to make a job replacing income.
There have been reports saying that engineers on Toptal can make between $3,200 and $12,000 a month for a full time gig (paid on an hourly basis).
This isn't pocket money.
So you've got two options with Toptal – making a world class app and earning money with it or alternately selling your services and making a decent living.
5. Sell on Etsy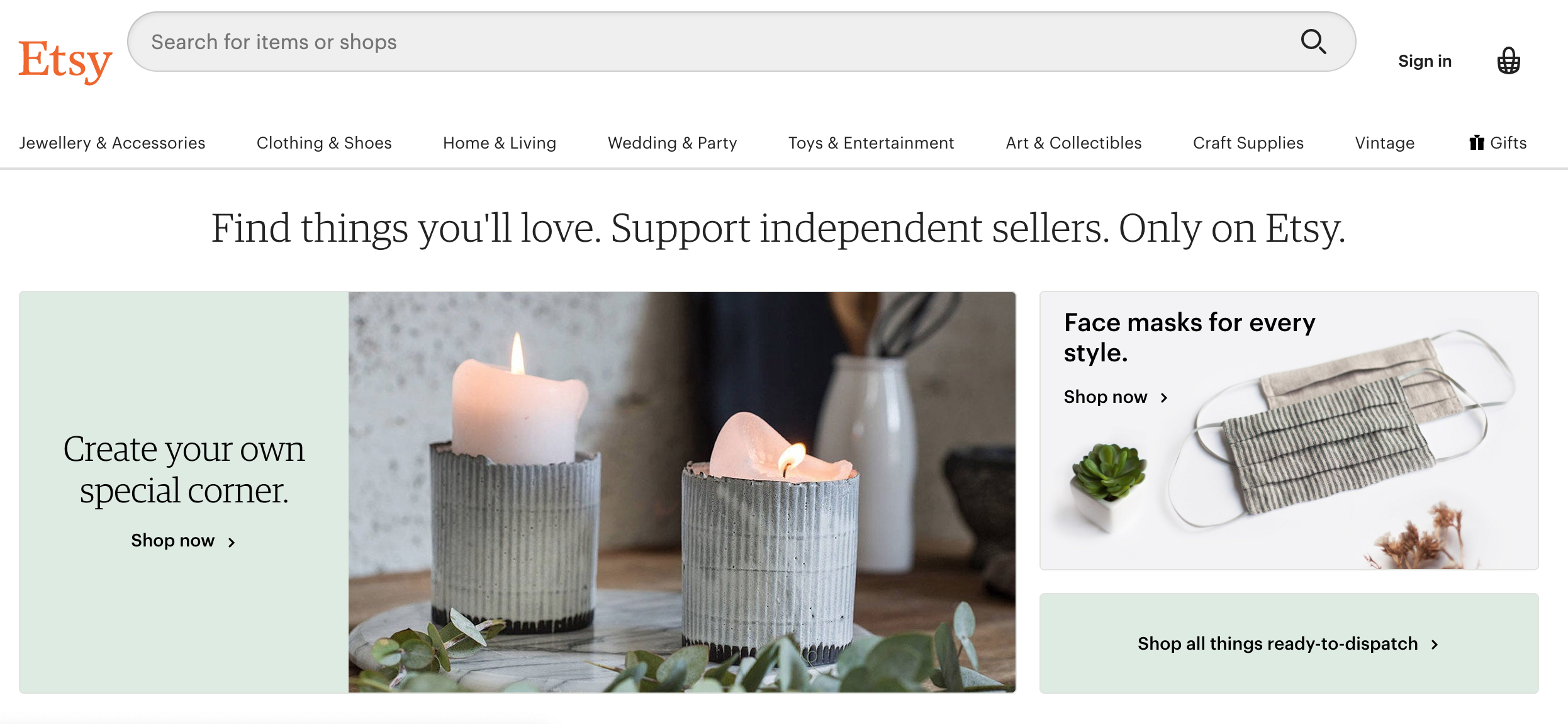 If you are the creative type and like making things then you should consider selling your ideas and products on Etsy.
Think of it as a smaller Amazon but with beautiful and often handcrafted products.
I've bought some really interesting things on there. A 3D printed keychain with the my parents name, a T-Rex glass lamp and a Bulbasaur Pokemon planter.
There really isn't a shortage of cool things that you can buy here.
I love the small, non-commercialised community feel of the platform.
There have been reports of some sellers here earning six figures a year or more on Etsy.
So this is definitely not just loose change.
6. Rent a spare room out on AirBnB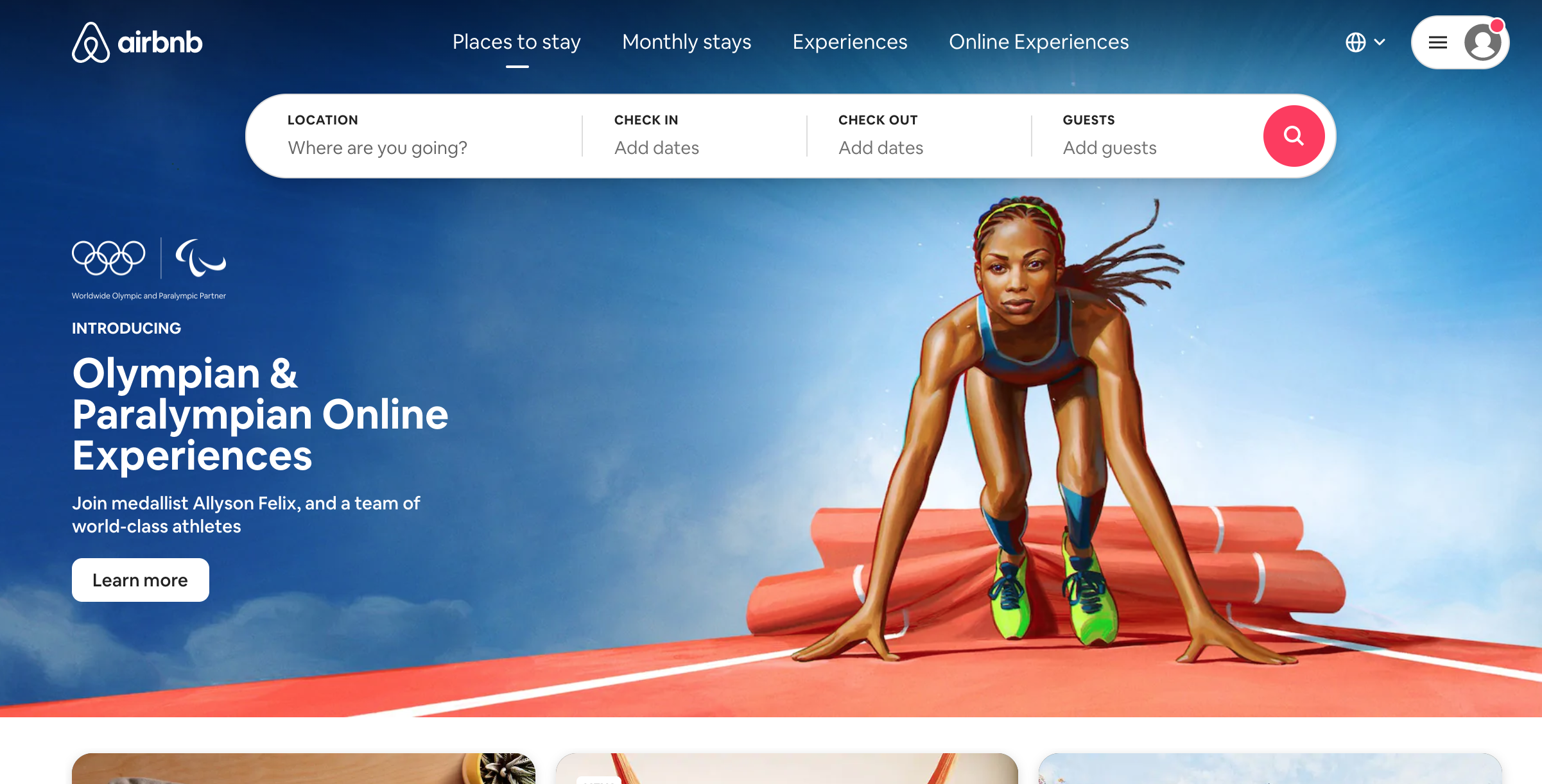 If you are in a tight spot with a spare room – AirBnB may just be the solution for you.
AirBnB is an online housing marketplace that has disrupted the hotel industry and taken the world by storm.
The idea is that you can rent out a spare room, or even your whole house to a visitor for a short time span.
These prices are usually much better than hotel rates nearby, hence why it gained popularity.
You can get paid 24 hours after the guest checks in to avoid any potential problems or scams that may arise.
I know some people who make a full time living from this and even someone who manages to rent out rooms without owning them using AirBnB arbitrage.
I've written about it in my article on 20 Passive Income Ideas That Can Earn $1,500/month.
AirBnB has also recently expanded its service offering so that you can offer experiences.
Definitely one to check out if you have a spare room or can curate a unique experience.
7. Sell second hand items on Ebay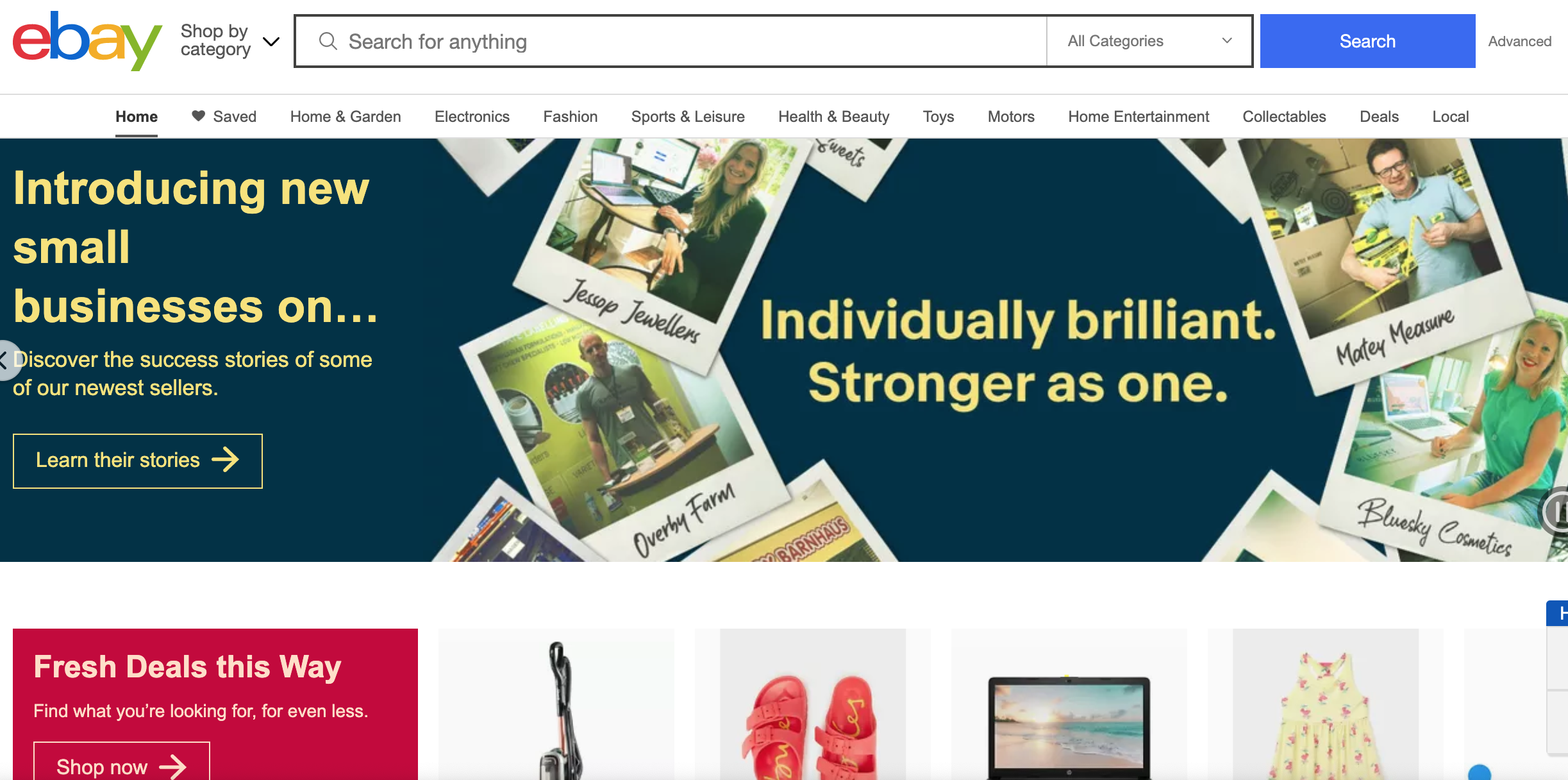 Ebay is an online marketplace where you can sell second hand goods.
You can pretty much sell anything household appliances, furniture, electronics and collectibles. Even secondhand clothes if you wanted to.
There are some instances and cases where you can earn upwards of $1,000/month selling products on Ebay.
You can go beyond just selling your own items – if you get good at this you can also sell other people's items for a good commission.
If you want to take it even further you can try bulk buying products at a discount and then selling them.
This way you can take it from just a side hustle into a full time income.
You will need great pictures and a good description to stand out from the rest of the listings in Ebay.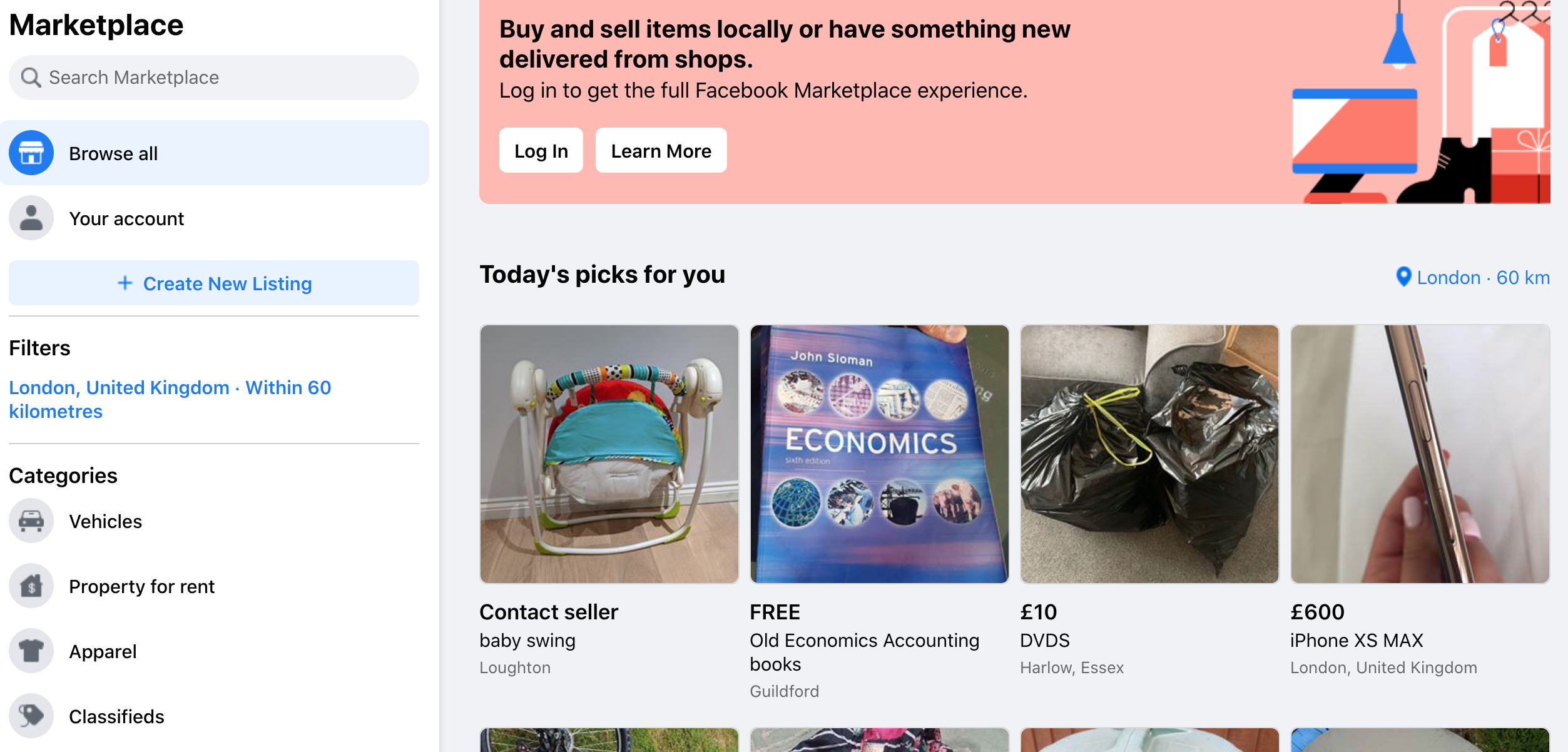 Facebook Marketplace is another great platform for selling your second hand stuff.
Personally, I find it much easier to sell here than on other platforms like Ebay.

I was able to sell a second hand monitor for $60 and had originally bought it 3 years ago for $90.
The great thing is Facebook Marketplace does not take any commissions when you sell products on their platform.
I was able to do this in just under 3 days – so if you are in a tight spot this is a hassle free way of getting rid of your junk.
The only thing I'd say about this is that it can be a little bit embarrassing to post this on your Facebook since your friends can also see it.
If you don't your friends to see it you can always join closed Facebook groups where there are dedicated buyers and sellers near where you live.
9. Dropshipping on Shopify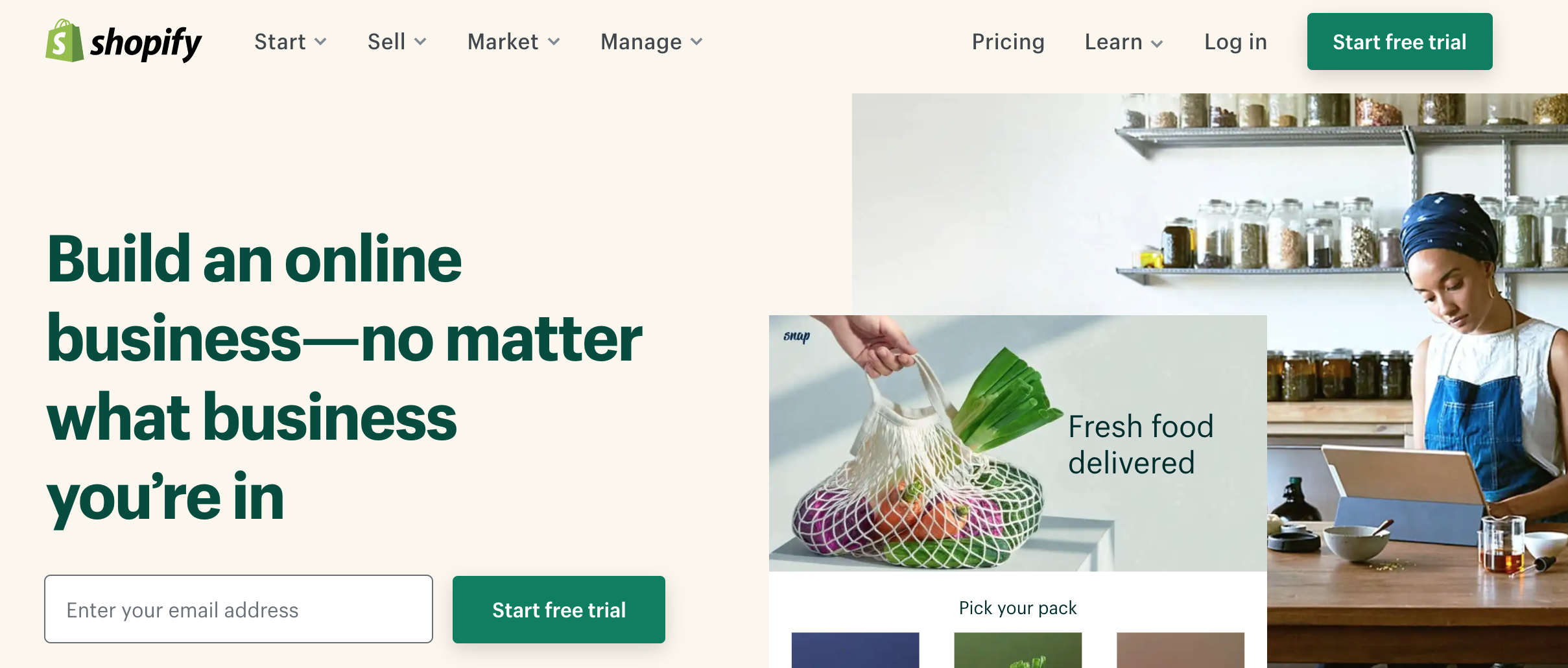 It's no secret that you can make life changing money on Shopify.

If you have ever typed Shopify dropshipping on YouTube, there is no shortage of videos saying they are making thousands of dollars a day through this model.
In all fairness, they aren't lying.

I used to have my own dropshipping store and at its peak I was making around $800/day selling plush toys and cute phone cases.
So the model really works.

I used Shopify because I didn't want to configure my own platform and they have a bunch of tools and integrations that make it so easy to set up a store.
I was able to do the entire store within two days and test it with Facebook ads.

The model is highly scalable since you can fulfil orders globally with suppliers such as AliExpress.
With so many marketing channels such as Google and Facebook, there is no shortage of methods of getting people to your store.
10. Recycle smartphones on Gazelle
If you are like me then you like keeping up with technology, Gazelle is the solution for you.

I sometimes find myself buying the latest phone models even when my existing phone is working perfectly fine.
Gazelle allows you to trade in your phone for a pre-agreed price – the great thing is that they take any kind of phone (even if it's damaged).
You aren't guaranteed to get top dollar for it and you could probably sell your iPhone or Samsung phone for more expensive on marketplaces like Ebay and Facebook Marketplace.

But with Gazelle, you can get cash in hand immediately after selling your phone.
So if you are in a pinch and have a second hand smartphone – definitely check out Gazelle.
11. Drive for Uber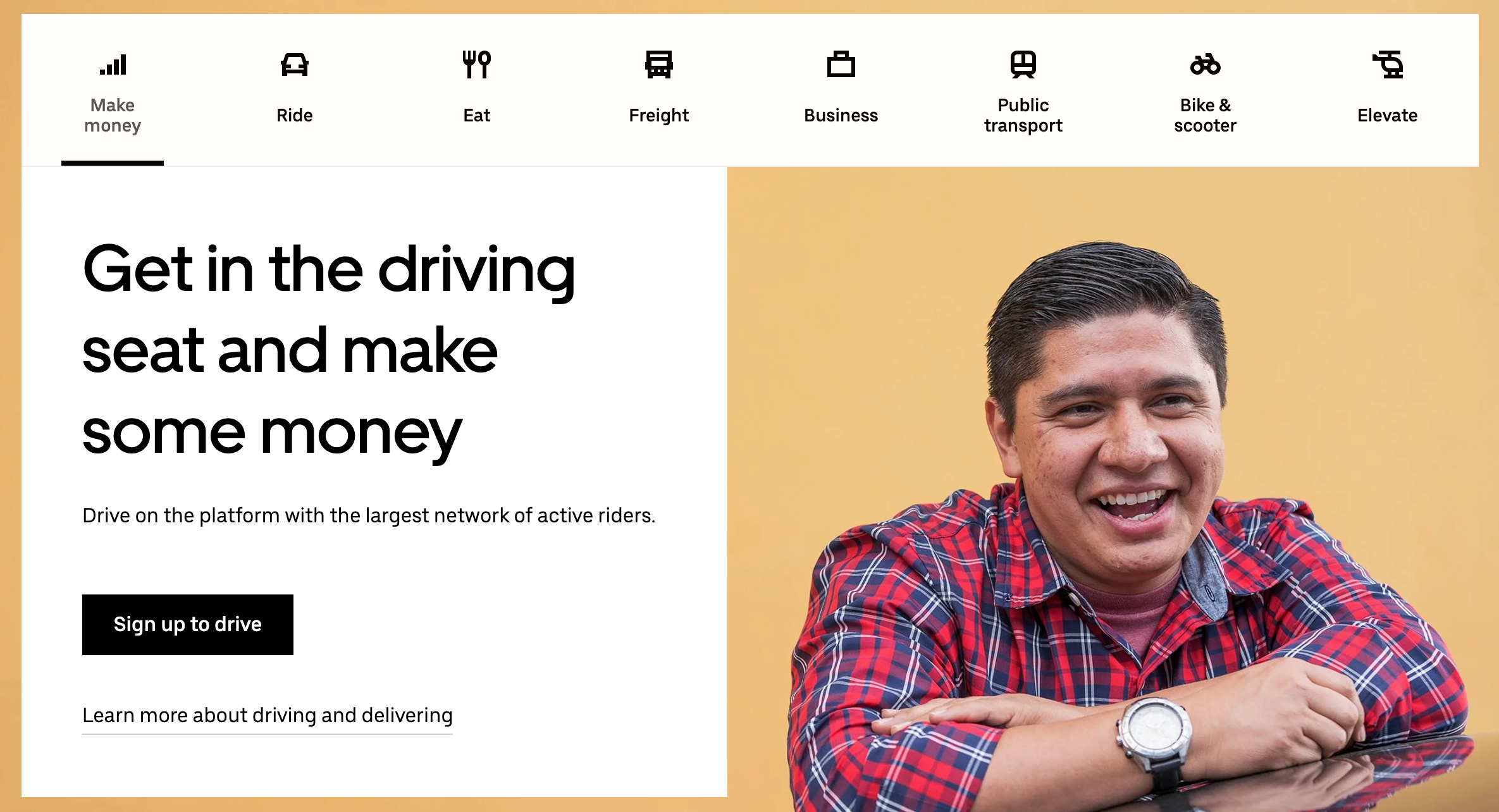 Uber driving is becoming extremely common way to make a side income.
All you need is a car and a smartphone and you can earn some side income driving.
Even if you don't have a car, if you have a bike you could be a courier for Uber Eats.
Uber is the leading sharing economy platform and has developed very sophisticated technology that allows you to signal your availability and interest in driving.
It is truly an on-demand app both for the driver and the customer.
You can turn off and on your availability with a click of the button – this means you can make money whenever and whenever giving you true freedom and flexibility.
Check out Uber.
12. Rent out your time on Clarity FM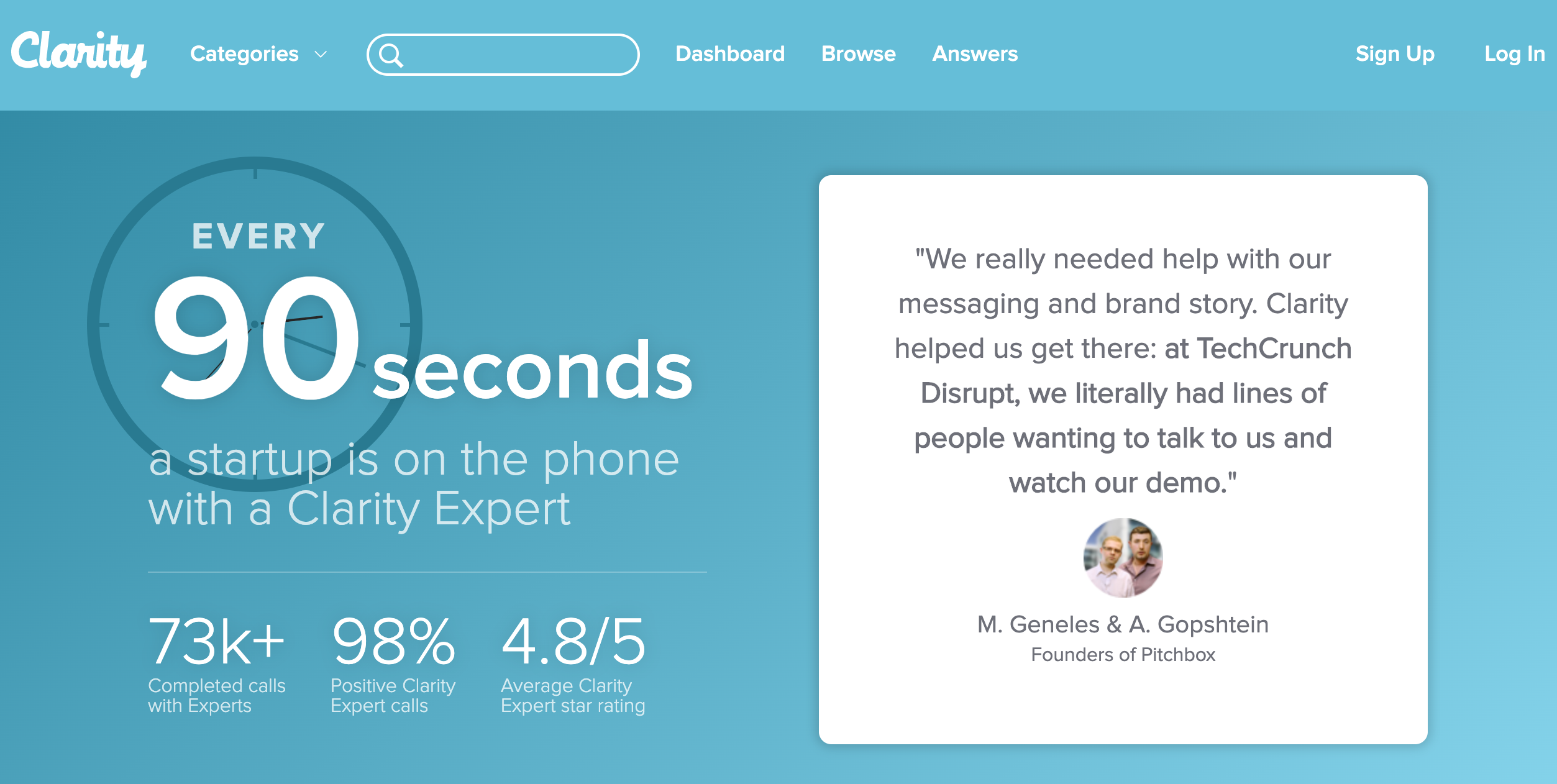 Clarity FM is an online platform where you can speak to almost anyone via phone call.
How it works is that people charge a minute rate and anyone can speak to them for as long as they want.
If you are highly skilled and are looking for a good way to give advice and make money at the same time then definitely consider Clarity FM.
There have been over 73,000 calls completed on the platform with 98% positive responses and a 4.8/5 overall rating.
Billionaire Mark Cuban charges $166.67/minute on Clarity.fm so if big entrepreneurs are taking it seriously then you definitely should as well.
Check out Clarity FM.
13. Answer questions on JustAnswer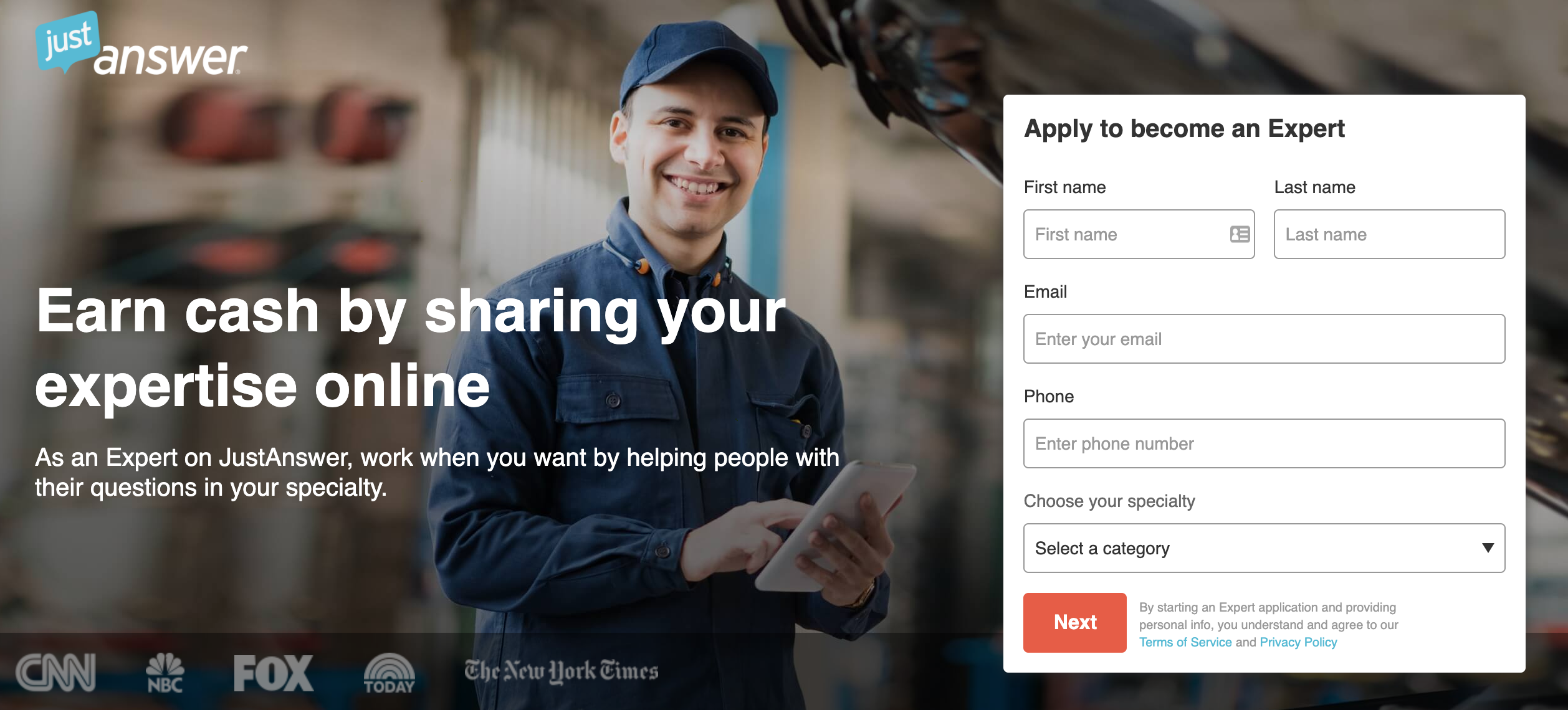 JustAnswer is a website where you can get paid to answer direct questions.
This is great for those who have high expertise skills such as information technology, law or medicine.
Compared with survey sites such as Survey Junkie – Just Answer typically pays you much better because you need to be an expert in a field.
The great thing is – you can make money doing what you love.
You can also work anywhere, anytime online – all you need is a computer/smart-phone and an internet connection.
You can also set the number of hours and times that you want to work.

To apply you need a social security number, valid identification and relevant certifications or licenses. They then do a background check on you.
It's more rigorous but you can definitely make a decent amount of money on this. You get paid monthly via PayPal.
Check out JustAnswer.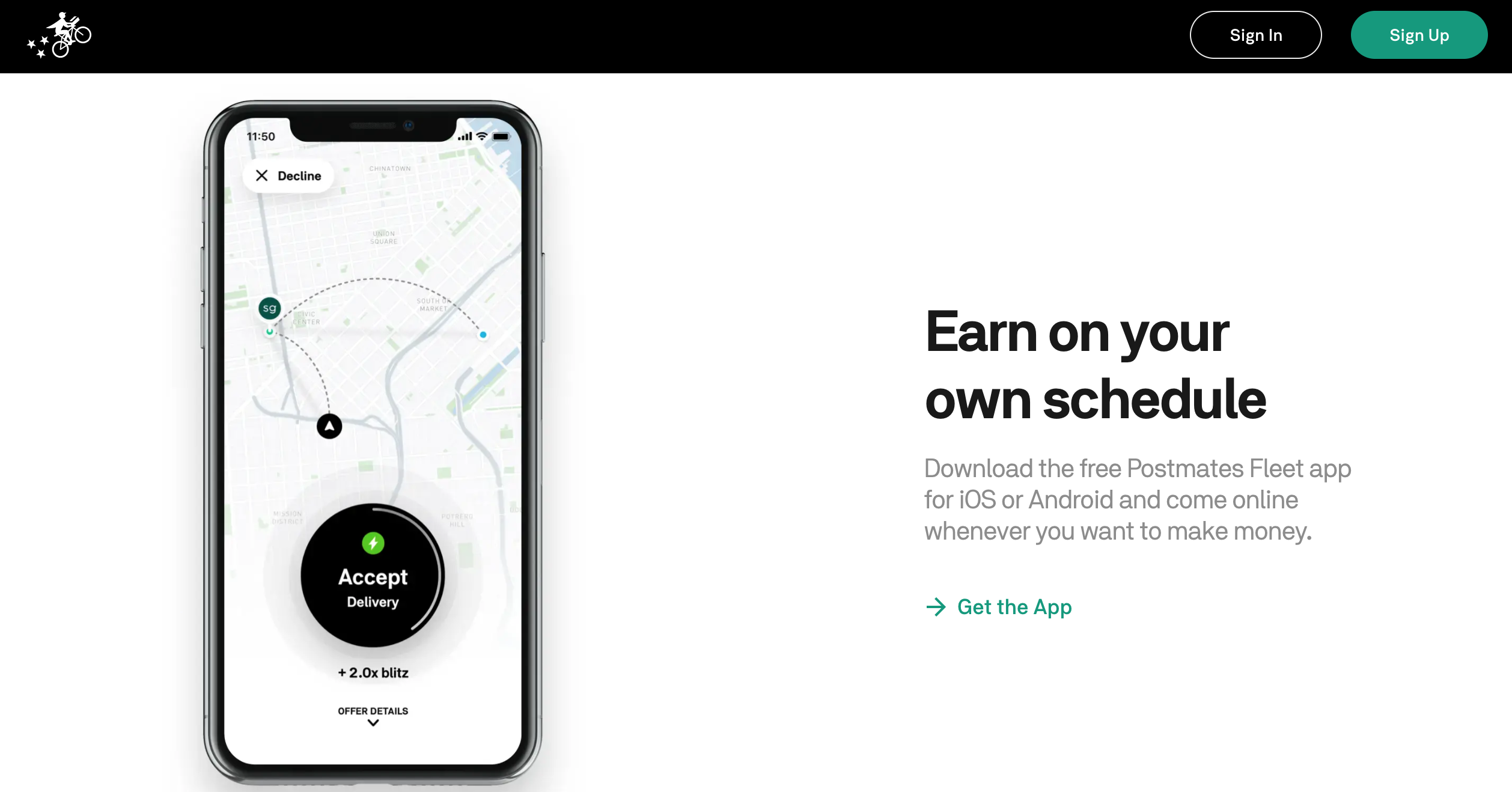 Similar to Uber Eats, Postmates allows you to earn a side income on your own time by delivering food on demand.
The great thing about their model is that you can take home 100% of the earnings and tips on every delivery.
Most platforms charge a small fee for this but not with Postmates.

The other great thing about Postmates is that you can also cash out at any point in time – great for when you are tight on cash.

Alternately, you can get paid weekly. You also get a free delivery bag as well as a prepaid card so that you can deliver anywhere in your city.

What's nice about them is that they also care about their staff – they have a career launchpad so that you can up-skill yourself and take on higher paying jobs.

They also provide tips on filing taxes and getting healthcare for you and your family.

Finally, they have partnered with mission-driven organisations so that you have access to experts in case you are concerned about your rights as a courier.

Check out Postmates.
15. Sell services on Fiverr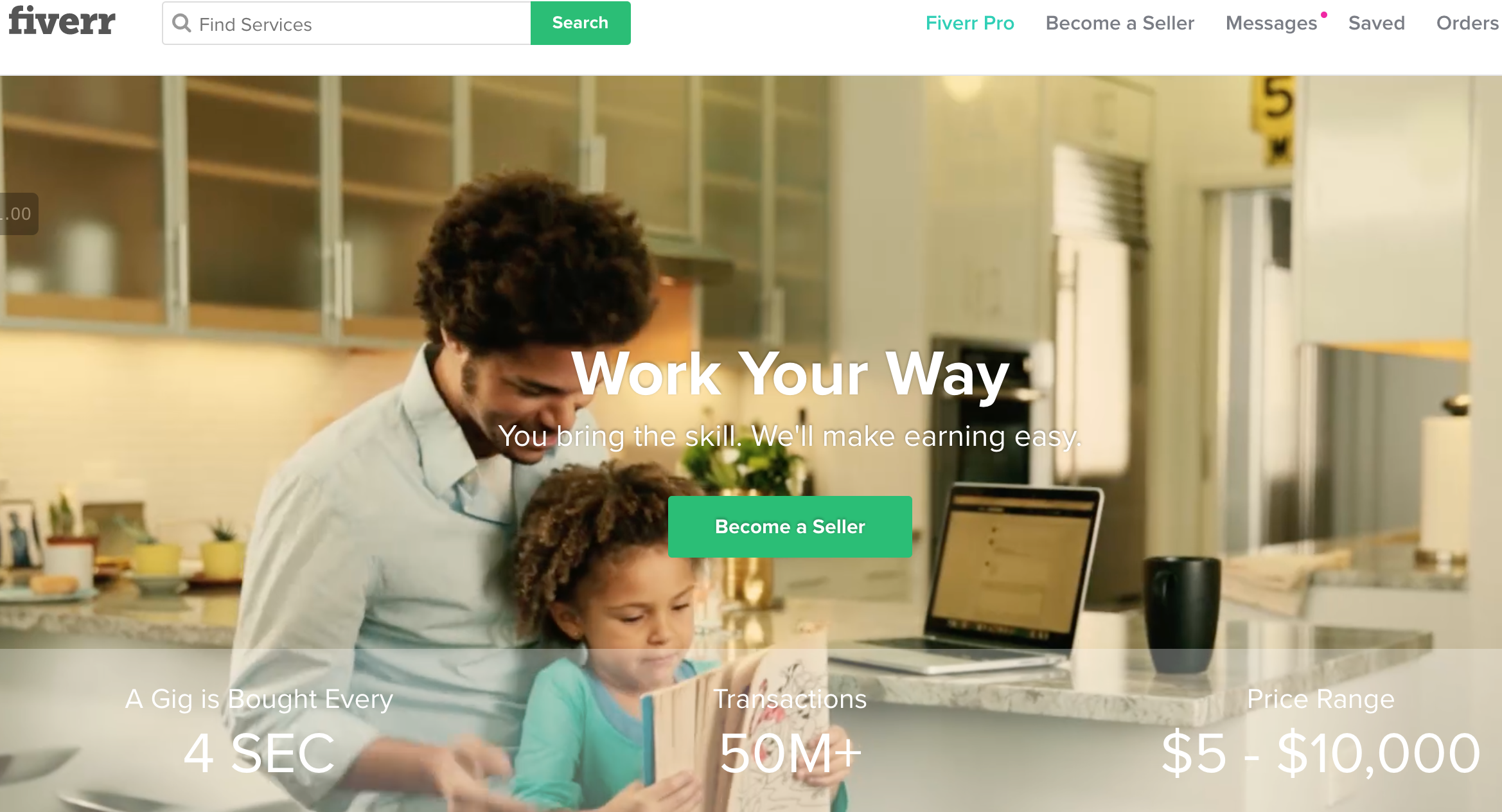 Fiverr is another fantastic freelancing platform, similar to Upwork.
The original concept of Fiverr is that you pay $5 for a job.
The platform has since expanded and now includes a variety of price ranges.

You can sell a wide variety of services on the platform. Check out this guide on how to create your first gig on Fiverr.
Personally, I've found designers, developers, writers, social media managers, video editors, musicians, voiceover artists as well as marketers.

There are a huge range of professions represented and an even larger base of customers.

It's not unheard of for some contractors on Fiverr to be earning six figures a year or more:

Levi Newman – Copywriter – $10,000-$15,000/month
Red Horrocks – Voiceover artist – $15,000/month
Charmaine Poceck – Resume writer & career consultant – $38,000 – $48,000/month

Some have even managed to get completely out of debt using Fiverr.
Definitely a platform worth considering if you have a valuable skillset.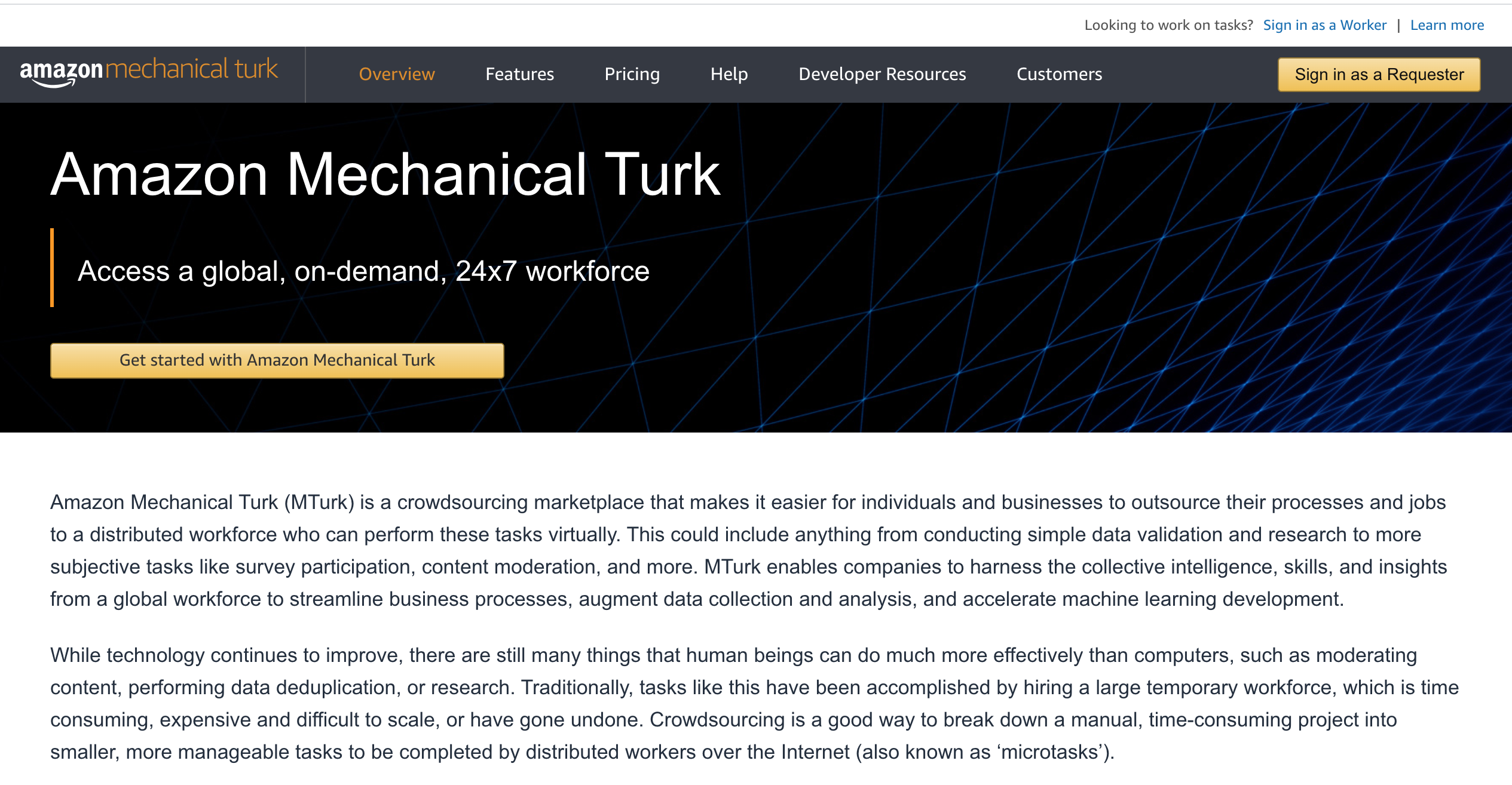 Mechanical Turk is a platform by Amazon that acts a crowdsourcing marketplace making it easier for businesses to outsource processes through a distributed workforce.

You can sign up as a worker on mechanical turk and get paid for micro-jobs such as data extraction and content/comment auditing.
Some of the typical tasks on MTurk include photo labelling for machine learning datasets, saving contact email information on a spreadsheet and monitoring comments for spam.
As a rough guide you can make roughly $0.03 for categorising an image (choosing between a bird and a mouse).
If you did this for five seconds every hour, you could make $21.60.

Higher paying jobs are also available such as product descriptions – one paragraph corresponds to roughly $1.50 so doing one every five minutes would make you $18 in an hour.

This is above minimum wage so definitely something to consider.

Check out Mechanical Turk.
17. Create a course on Thinkific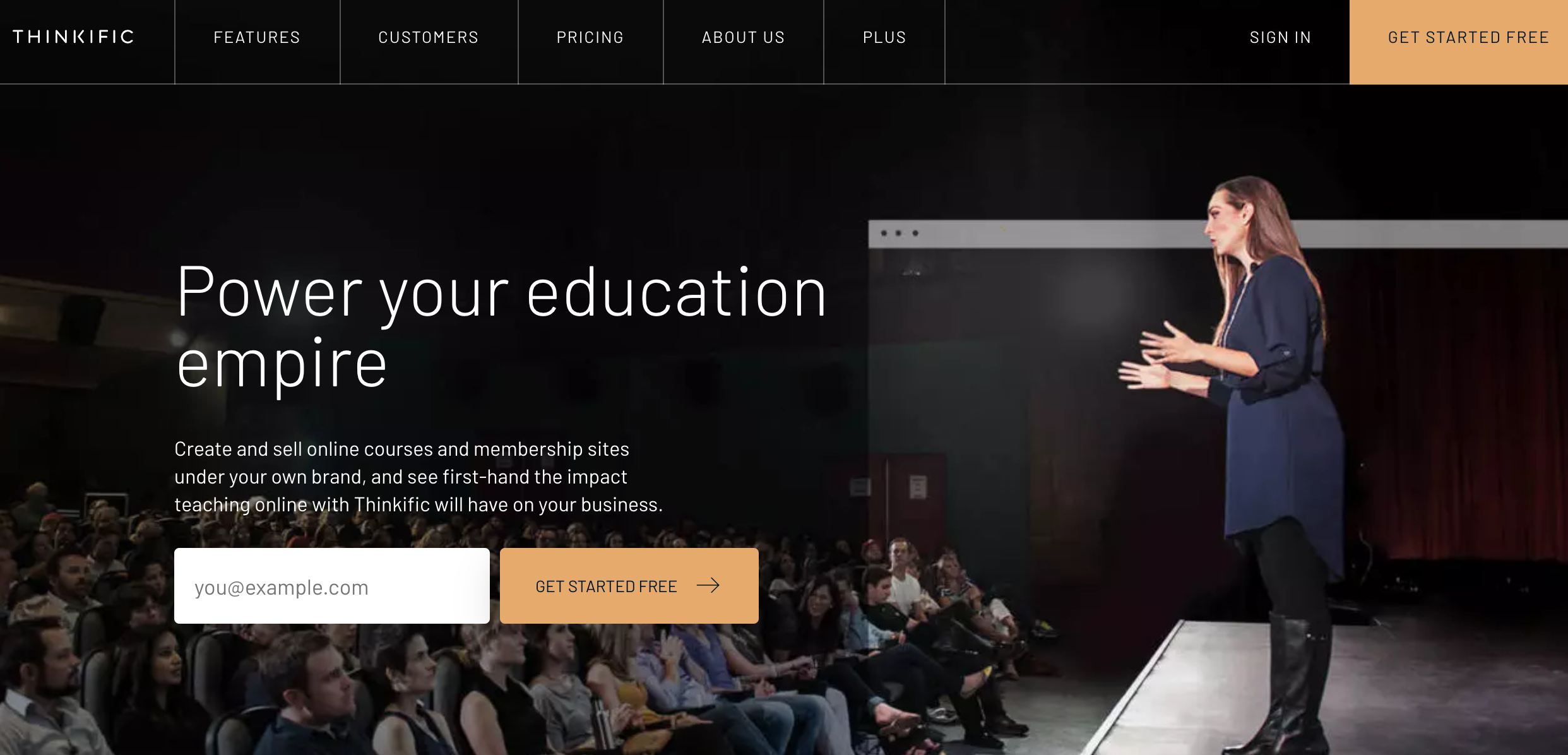 Thinkific is a platform that allows you to create, sell and distribute your own online courses with ease. Don't know how to code or create a website? No problem.

Thinkific does this for you and you can use their beautiful landing page templates to build your course site.

This is a great platform if you have a high value skill that you want to teach. There is serious money in the online education business.
Dorie Clark managed to earn $270,000 in additional income over the past 18 months with Thinkific.
You can check out her article here where she documents here entire research and thought process for how she built her side business and income through Thinkific.
18. Create a sales funnel with ClickFunnels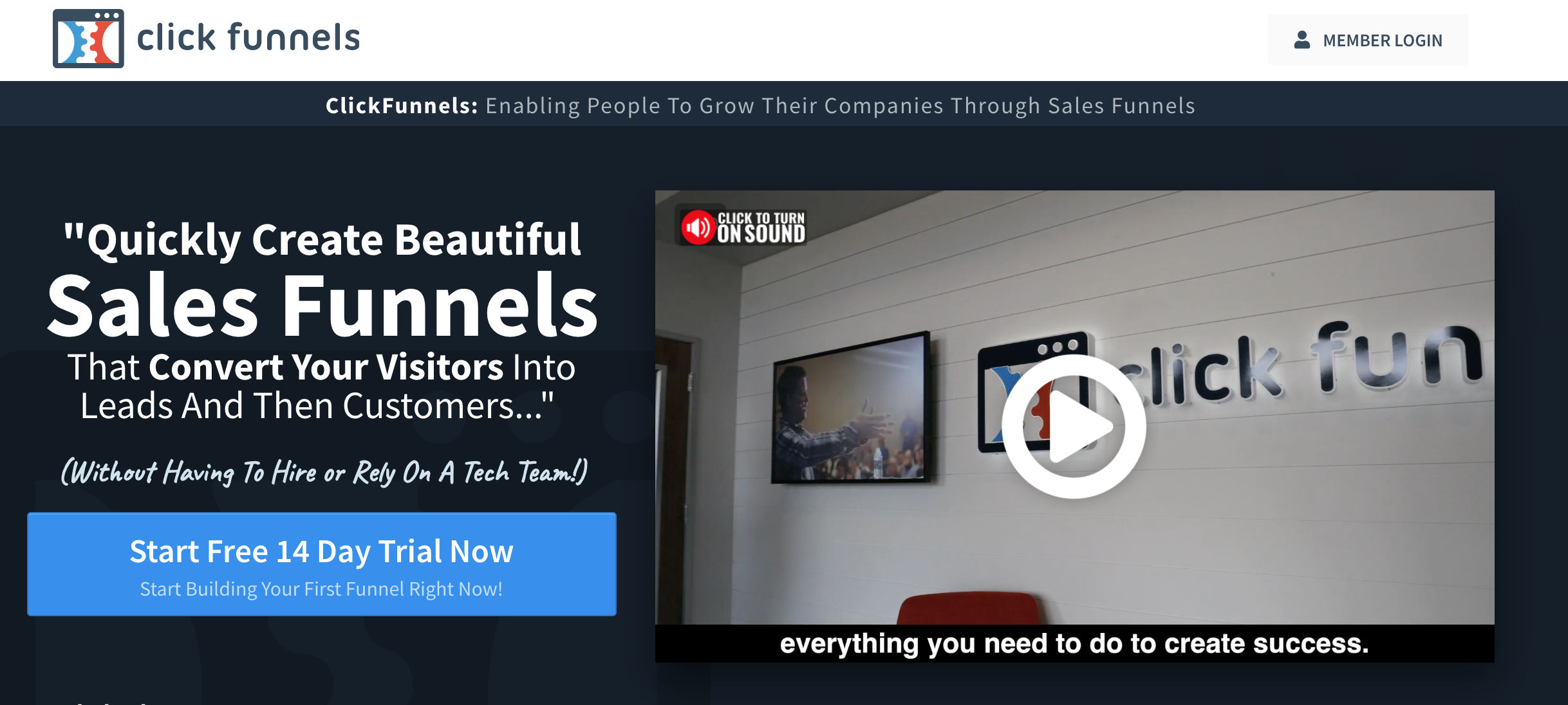 If you're someone who wants to sell information products, ClickFunnels is perfect for creating sales funnels from scratch.

There are plenty of online entrepreneurs using this software.

They've created landing pages, email lists, and even websites that are designed to sell their products or services.

You can make some serious money just by building a funnel from scratch.

Clickfunnels is easy to use with a "drag and drop" feature that makes designing your funnels much easier. No coding knowledge? No problem.

Not only can you make money on your own accord, you can also make extra money as part of their affiliate program.
There are plenty of Clickfunnels users who have made more than $1 million or more on a single funnel.
Like the founder Russell Brunson said, "You are one funnel away".

So why not get started with your online business success with ClickFunnels now?
19. Narrate audiobooks with ACX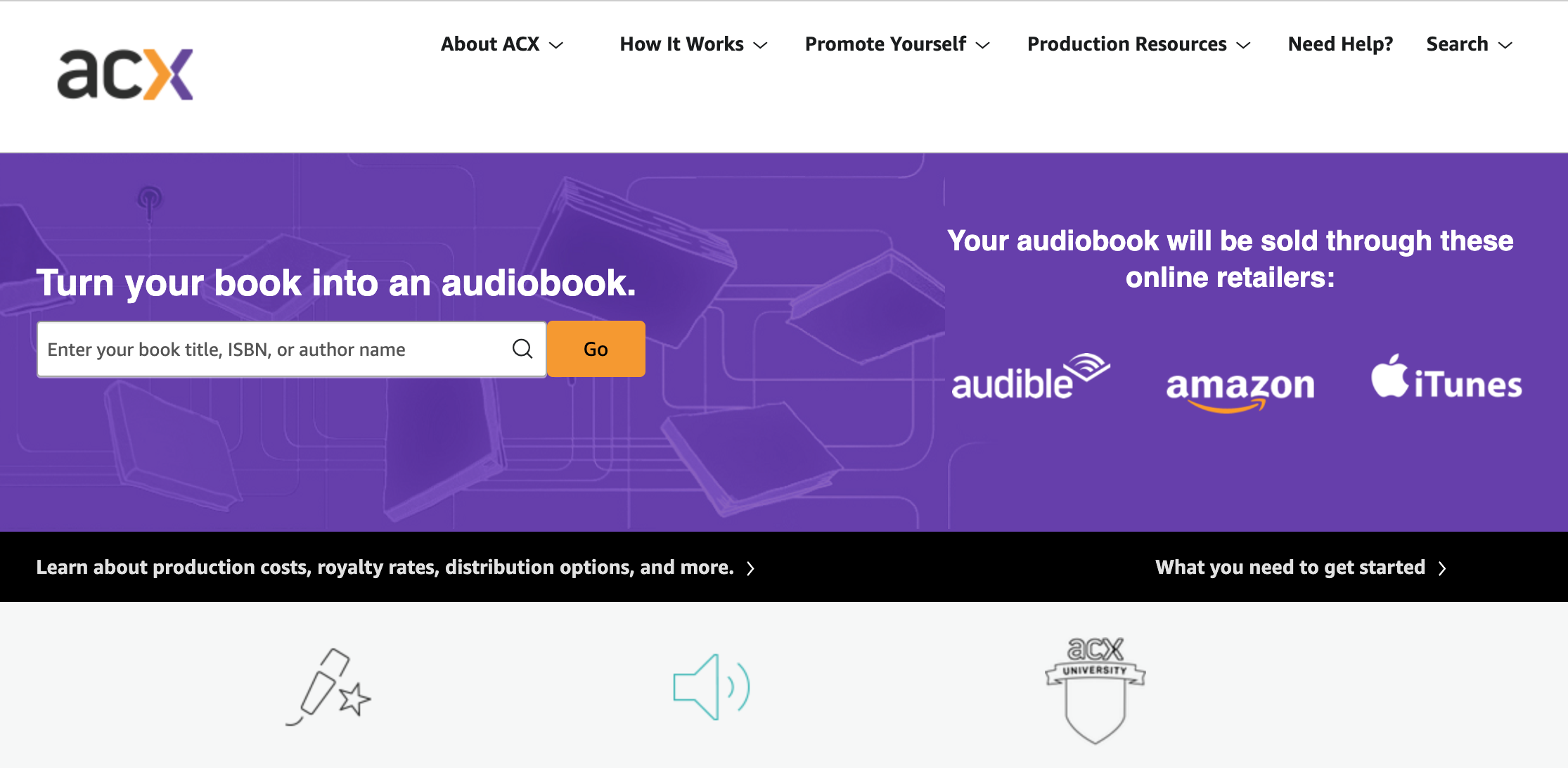 Do you have a voice that sounds like you can be a radio personality? Do you love to read? Why not put the two together and narrate audiobooks on ACX.

You can make your voiceover services available for those who want to take their books and have an audiobook that they want to sell on Audible and other platforms.
With over 200,000 people providing voiceover work – there is a large demand and market for this.
Simply choose the per hour rate that fits more to your liking and earn money recording narrations.

You can audition for a narration gig and land a sweet deal that could be more than what you normally get paid.

Check out ACX now and put your narration skills to the test.
20. Sell your culinary skills on Hire A Chef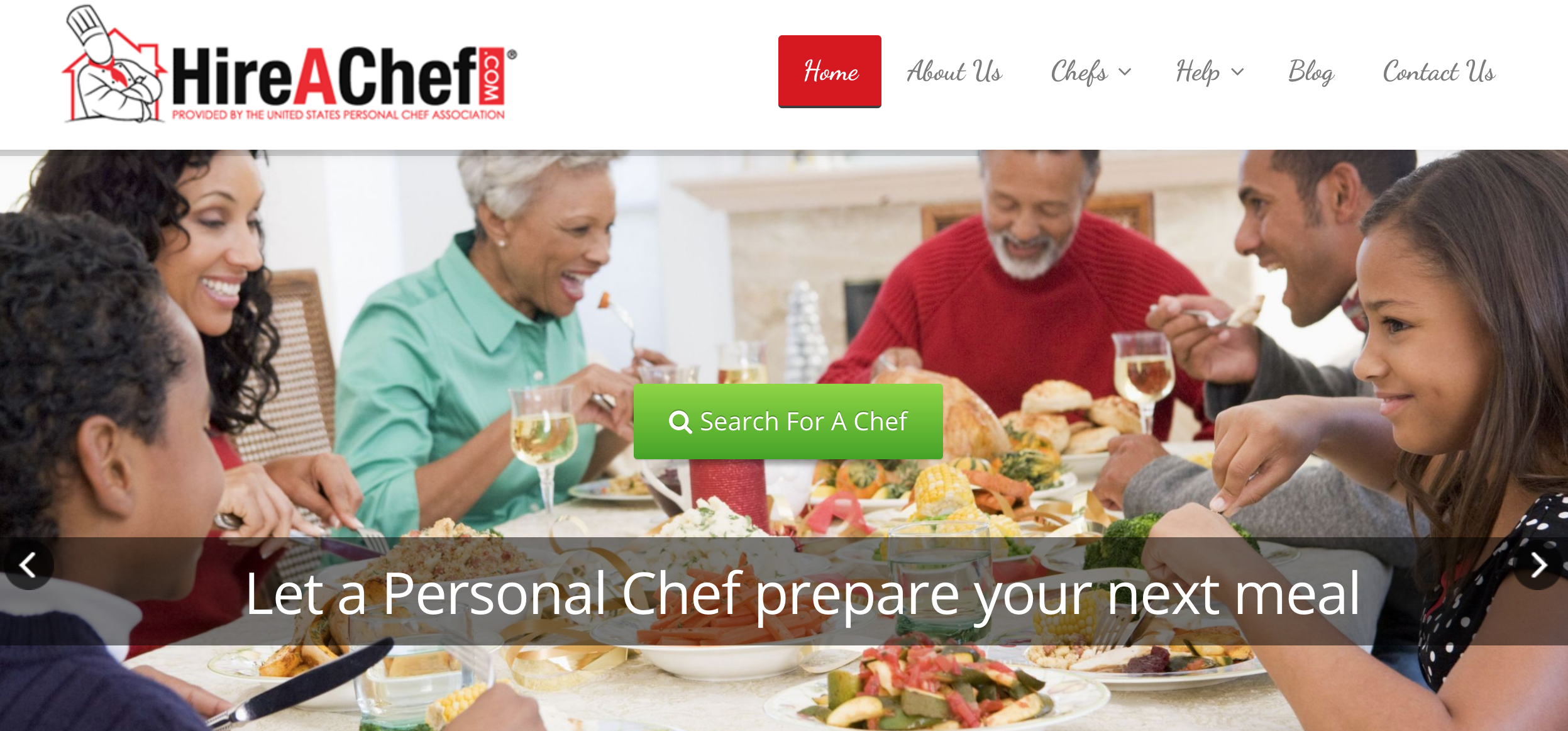 If you love cooking for friends and family then Hire A Chef may be the right side hustle for you.

You will need a USCPA membership to join which costs around $400 a year, but it's well worth it if you want to turn your hobby into a full time living.

You can make excellent meals for dinner parties, romantic anniversary dinners, small parties, and so much more.
You can choose to set the rate and your ideal customer will be happy to pay you.
If you are someone who has a talent for cooking, Hire A Chef is the best option if you want to earn a nice side income as an on-demand personal chef.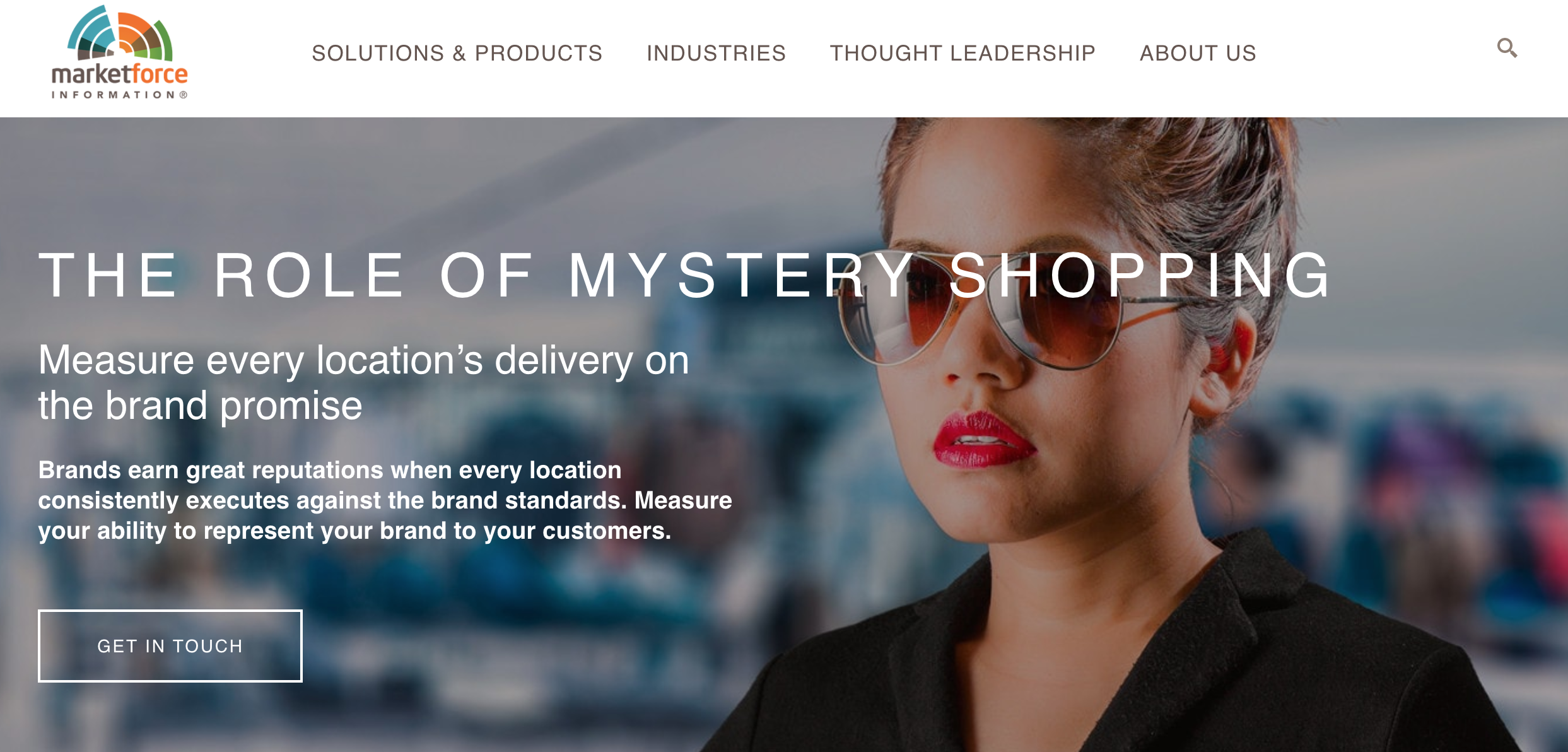 Mystery shopping is where you get paid to visit a business and check that certain standards are being met (e.g. customer service and cleanliness).
You stop by any store, review your visit, and get paid sharing your opinion.

You then rate your visit across several platforms such as social media to get word out to others who may be interested in visiting an establishment in your local area.
Your reviews may be positive or negative for a business.
Spend money on a small meal or purchase and get paid a bit more than what you paid out to the stores of your choice.
It's an easy and convenient way to make some extra cash.

If you love to shop and want to get paid doing it, Market Force Shopper is a great place to start.
22. Walk dogs and get paid with Wag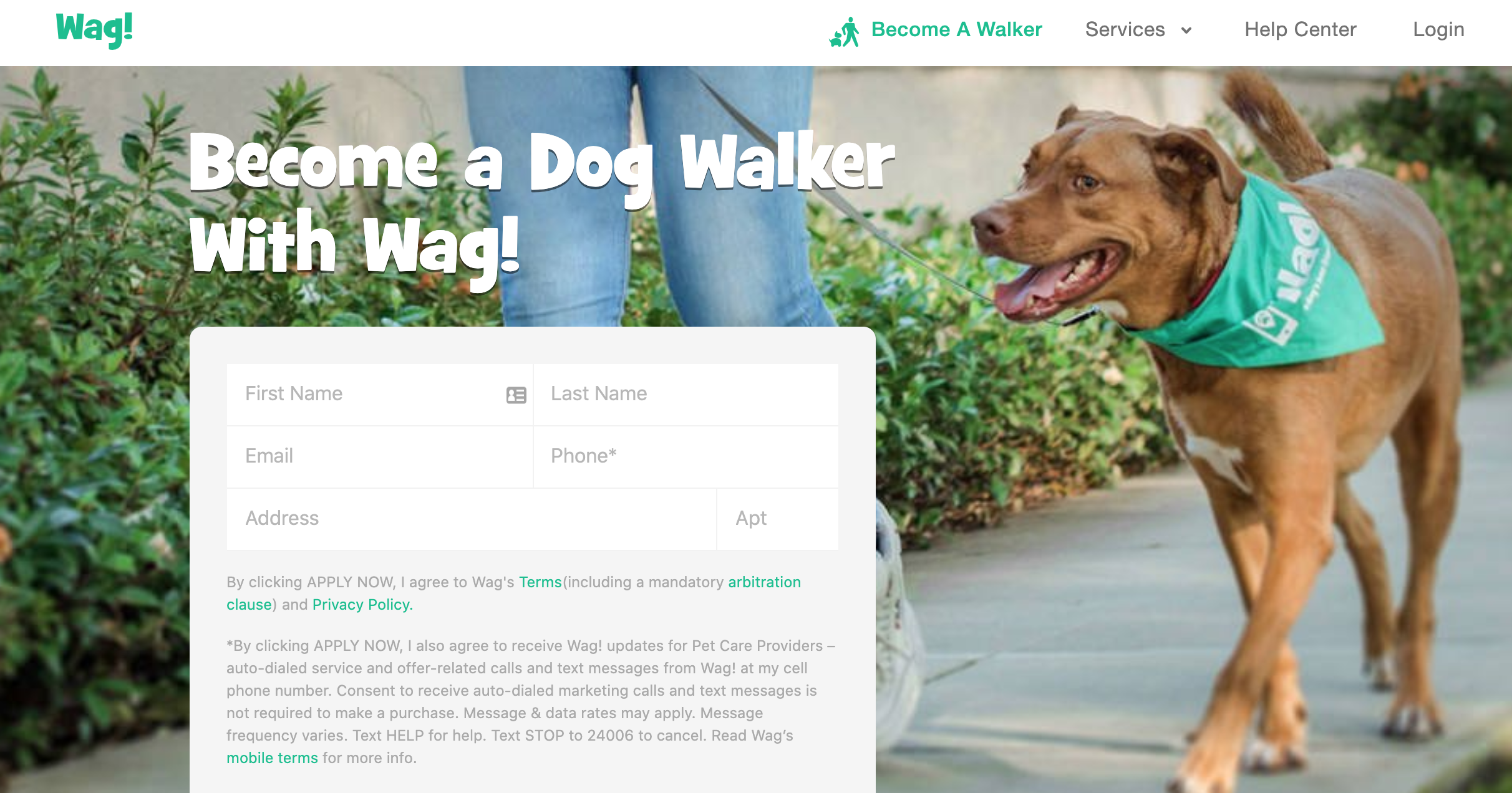 If you love dogs then consider become a dog walker on Wag.

Here's the thing: a lot of busy people are in, out, and taking care of things. They might not even have time to take the dog for a walk. That's where Wag comes in.
Wag is a platform that matches dog walkers and dog owners.
Owners schedule a specific time for their dogs to be walked. Walkers book that time slot on the app. Some time slots may even be recurring.

The walks are GPS-tracked so the owner doesn't need to worry about where their dog and the designated walker is.
The platforms provides a stream of live updates and photos from the dog walker and dog.
According to CEO Joshua Viner, as a walker you can earn roughly $17.50 for a 30 minute walk. You could earn $22,000 annually if you do this 5 times a day, 5 days a week.
Check out Wag.
23. Become a carer on Care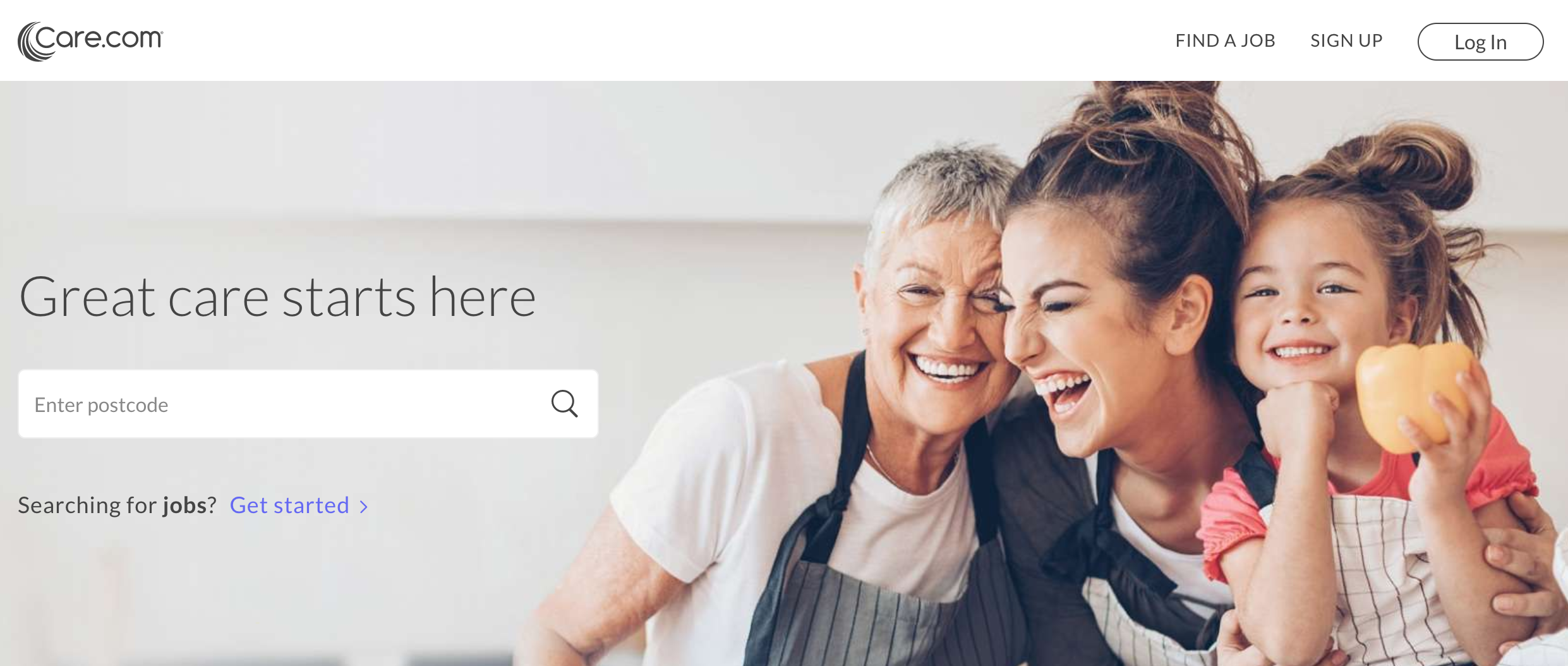 Modern day life is hectic and it's increasingly difficult to find the time to care for the most important people in your life (the children and the elderly).
Similar to Wag, Care matches those who need care with those who can provide support.
They offer services like child care, elder care, pet care, homeschooling and tutoring.
You can do your part to help with tasks that clients may be too busy to do. Plus, you can get paid and build a long term relationship.

You set the price for your services and clients pay. It can be on a temporary basis or regularly scheduled (depending on your availability).

I'd be hard-pressed to find a website that provides you with all kinds of services that can be helpful for those who are busy.

Keep the kids company, keep the house clean, and make sure the dog is fed. That's just a sample of what kind of work you can do on Care.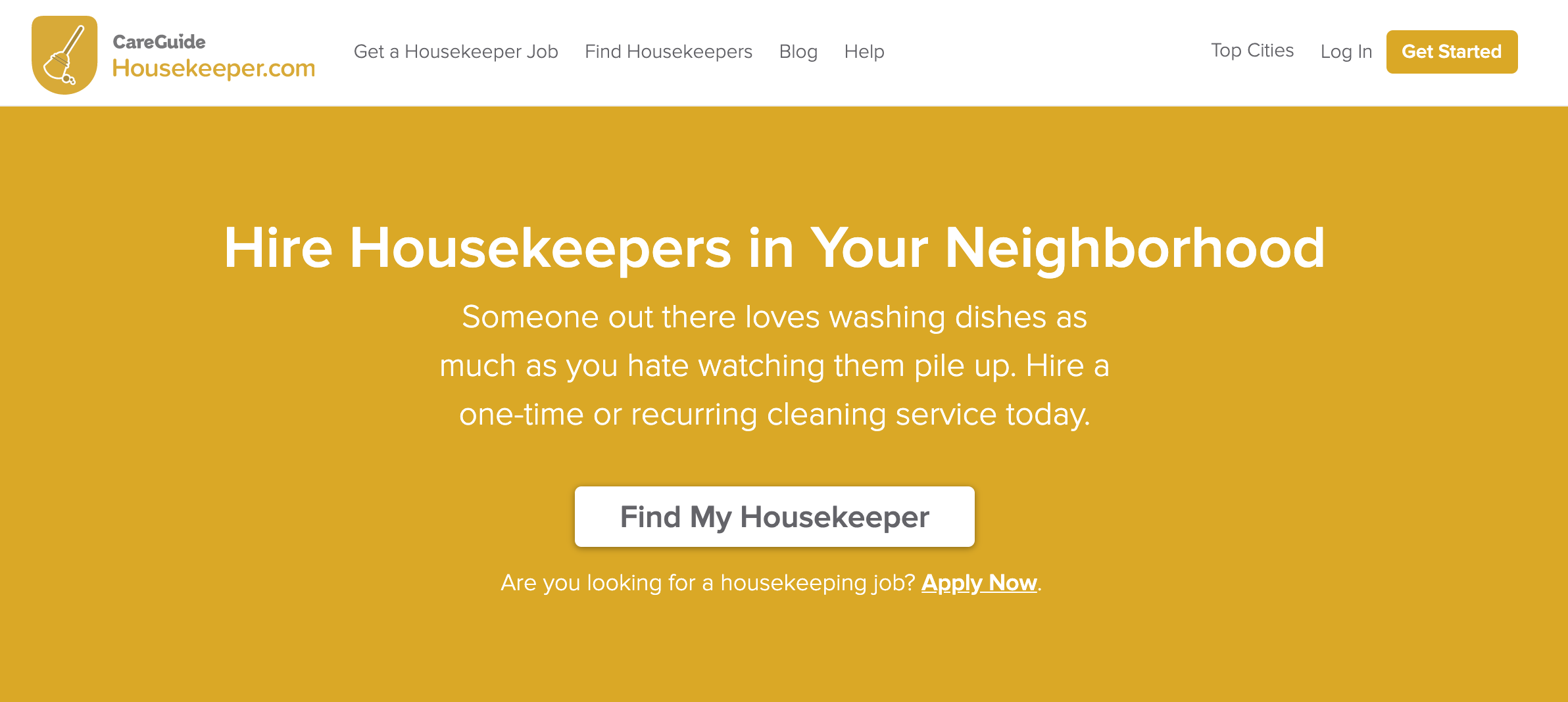 It's a dirty job, but someone's gotta do it. That's how the old saying goes.
If you are comfortable with cleaning houses, you can join HouseKeeper and regularly clean houses in your local area.
People want to hire someone to trust to clean their house so before joining you will be thoroughly vetted.
After the vetting process, you'll also be listed in a directory where potential home owners can find and contact you.

Nowadays, people are too busy to clean their houses.
Why not fill the void and make sure that your client's home looks like…well, your home?
Choose the rates that you are willing to get paid and keep your clients happy.

If you are someone who is not afraid to get down and dirty, keep your client's house spotless by becoming a member of the HouseKeeper network.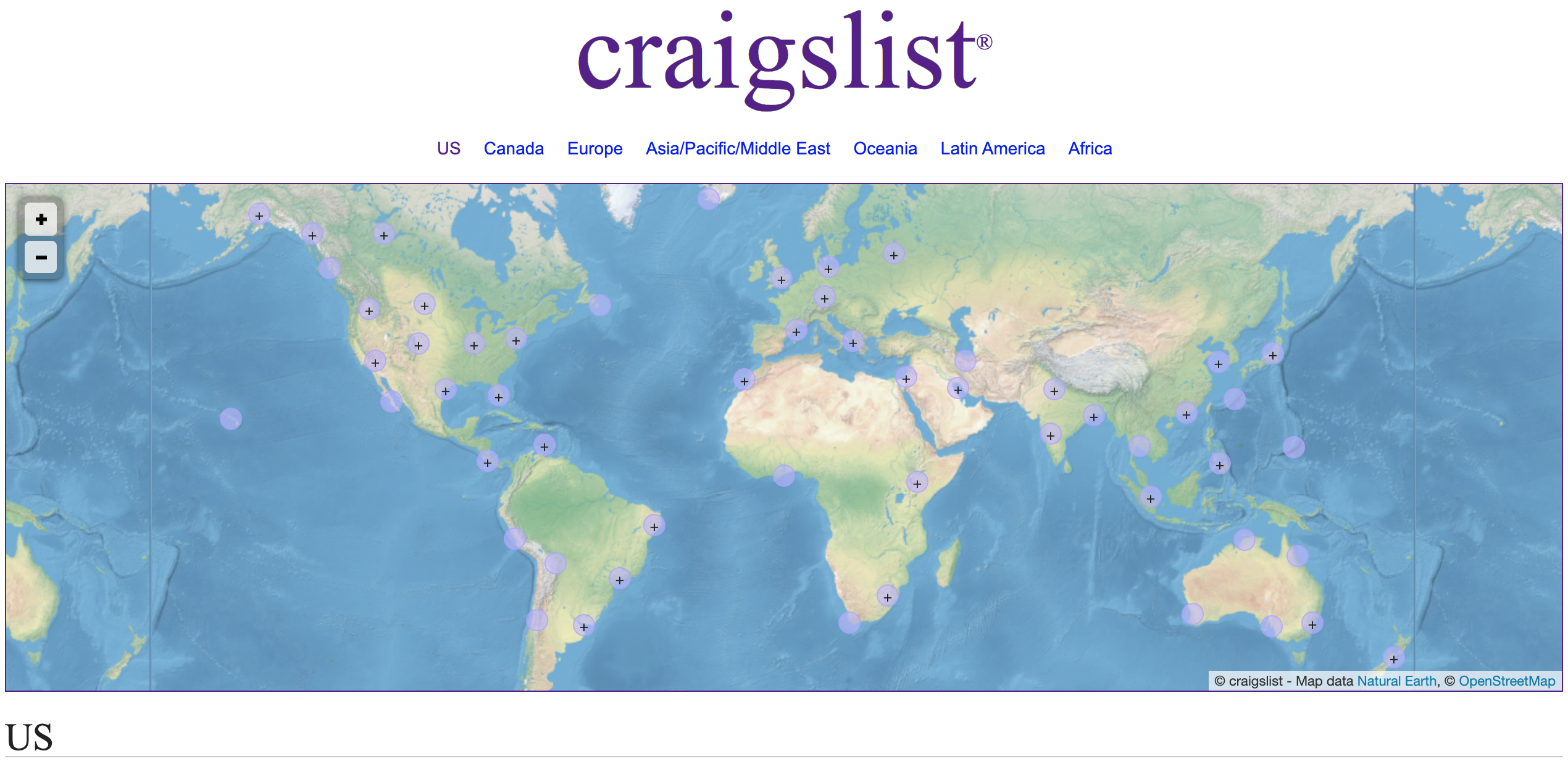 If you are looking to get rid of some clutter, you can always throw it out in the trash.
Or…you can see how much money you can get from it. Why not promote a garage sale on Craigslist?

Craigslist has plenty of pages that focus on various local areas. Just find the Craigslist page with listings near you and let people know about your garage sale.
Also, let them know what you are selling and why.

Ask yourself – "Does it spark joy"?

Sometimes, it pays to get rid of all the unwanted stuff and it's much better than throwing it away.
As they always say, "one person's trash is another's treasure".
Maybe you have something that might be considered a treasure in someone's eyes.
They can keep it or eventually re-sell it on eBay for a price (if it's some kind of rare item you didn't even know about).

If you're planning a garage sale or want to sell unwanted stuff, Craigslist is where it's at.
26. Start a channel on YouTube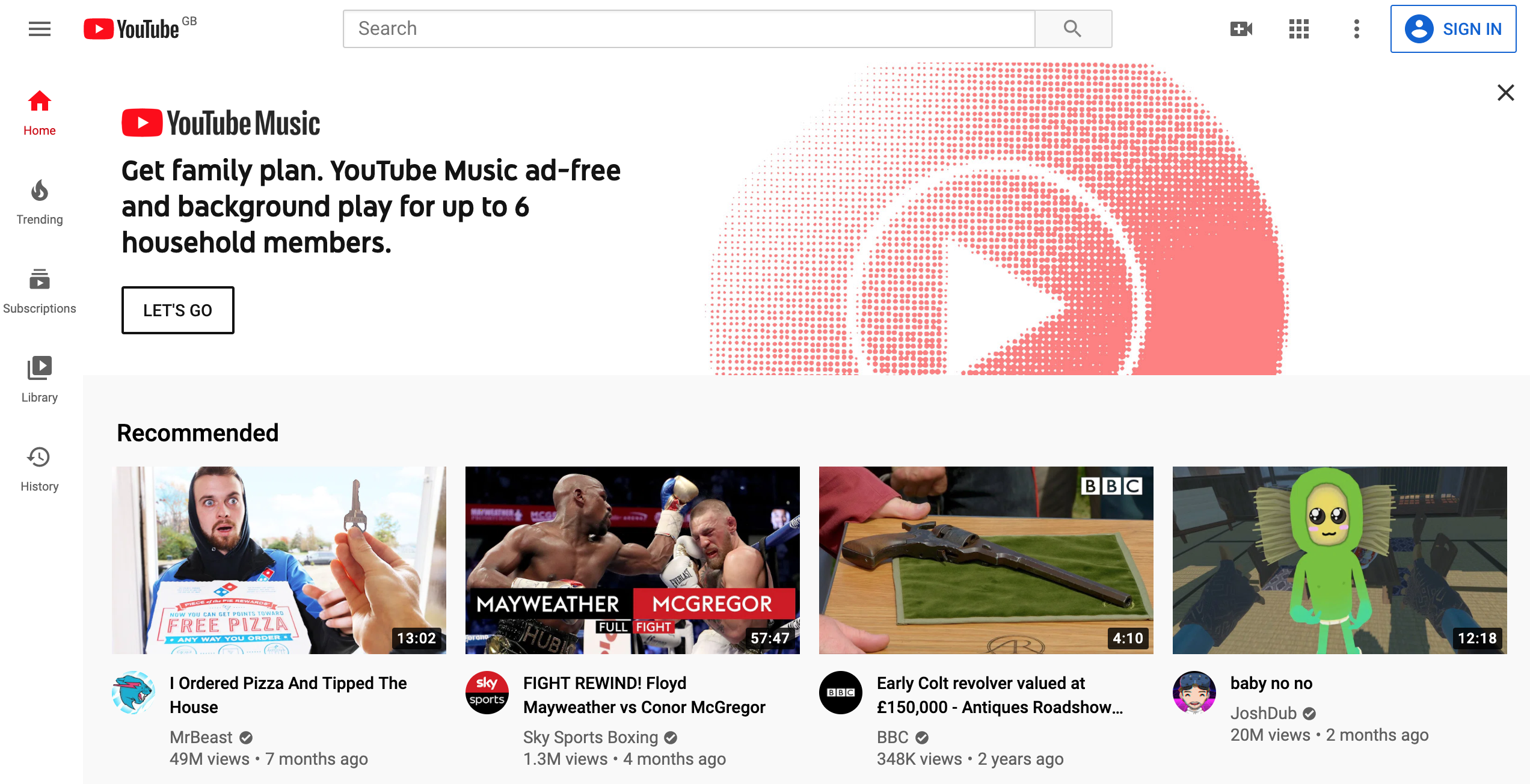 YouTube is a well known method for establishing an online passive income stream and just like blogs, there are multiple monetisation angles.

The most common one is Google Adsense (e.g. those annoying ads that interrupt you at the beginning, middle and end of the video).

Another angle is selling affiliate products such as software (really good for recurring monthly revenue).
I've actually disclosed how one YouTube channel makes $6,000/month in recurring revenue from this model in my article here.
As for how much money you stand to make – well, Ryan Kaji, an 8 year old YouTuber made $26 million in 2019. I'm not kidding – you can check the news source here.
Before you even consider monetising your channel, you should focus first on growing the channel and getting as many subscribers as possible.

Start off with a small goal in mind and work your way up.
27. Design logos on 99Designs
If you have the creative eye and the artists touch – you can get paid to design logos on 99Designs.

The amount of money is based on your expertise. There are scores of graphic designers that have expertise in logos, ebook covers and banners design.
So if any of these profiles fit you, then check out 99Designs.

It is slightly different from other freelancing platforms since you participate in a design competition. The best designer gets the prize.
The payouts for 99Design are often typically much higher (upwards of $300) but you aren't guaranteed to win it since there are so many designers competing.
If you want to test your designing chops, 99Designs could be the best platform for you.
28. Complete projects near you on TaskRabbit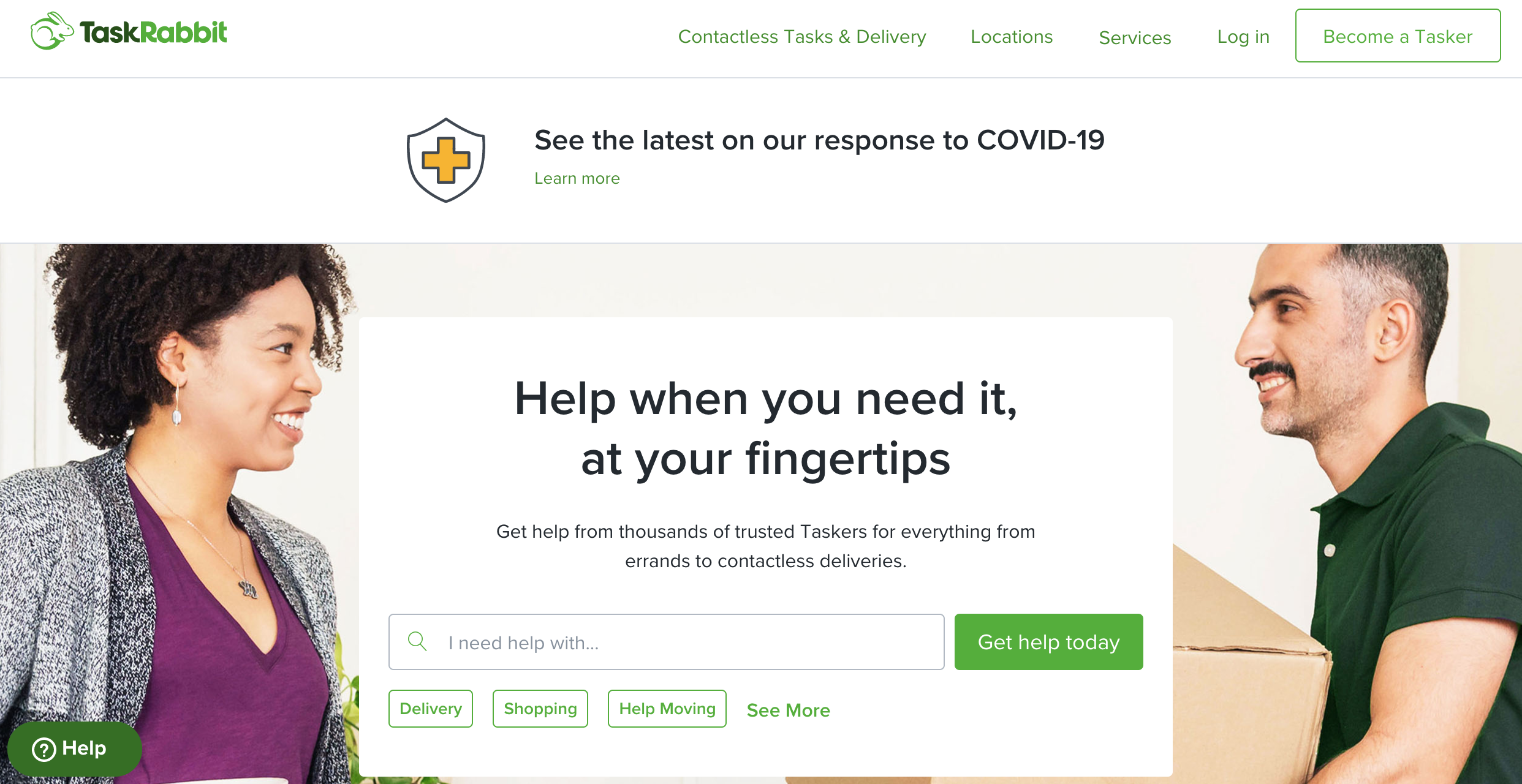 If you are someone who is great with simple tasks, why not get hired to do it for someone else.
With TaskRabbit, it can be as simple as installing a TV mount, mowing lawns or tending to gardens.

You'd be surprised what busy people want done when they don't have the time to do it.

You make yourself available to whatever tasks you need done and set your hourly rate.
After this you are matched with people in your local area.

Whether it's shopping for an older person, helping move stuff out of the house, or taking care of the yard, you can get paid what you want when you want.

Become part of the TaskRabbit network and help locals in your area.
29. Teach English on VIPKid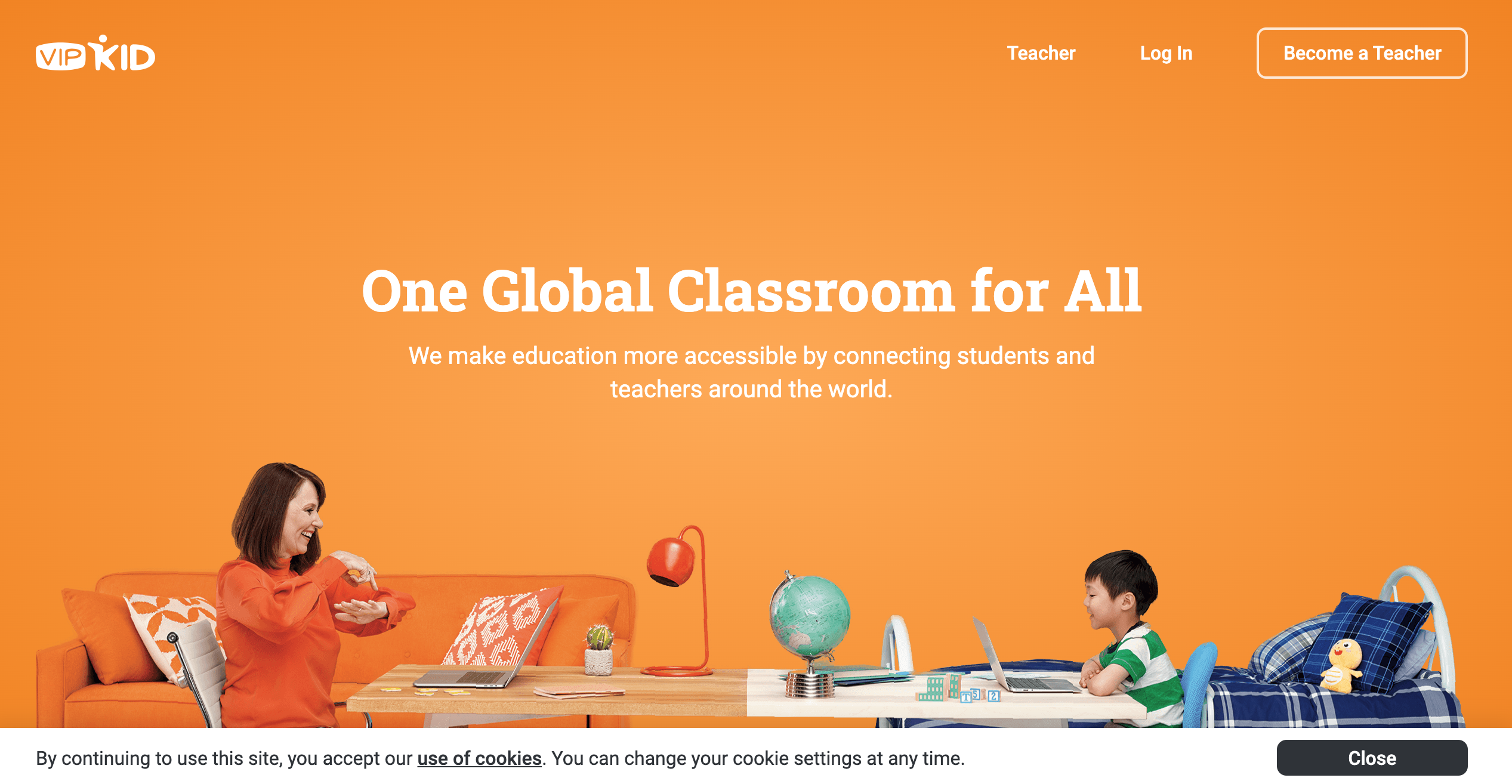 There is always a demand for people wanting to learn English. If you have a knack for teaching (especially teaching English), then check out VIPKid.

You can connect with kids from around the world who are willing to learn English.
VIPKid gives you the flexibility to teach where you want, when you want all from the comfort of your laptop.
Even if you have no direct teaching experience, VIPKid provides you with a curriculum so you can structure your lessons appropriately.

They have been voted by Fast Company as one of the World's Most Innovative Companies and by Glassdoor as one of the Top 10 Best Places to Work in 2020.

If you have a passion for teaching and love working with kids, VIPKid might be a great platform to springboard off on.
30. Buy a Website on Flippa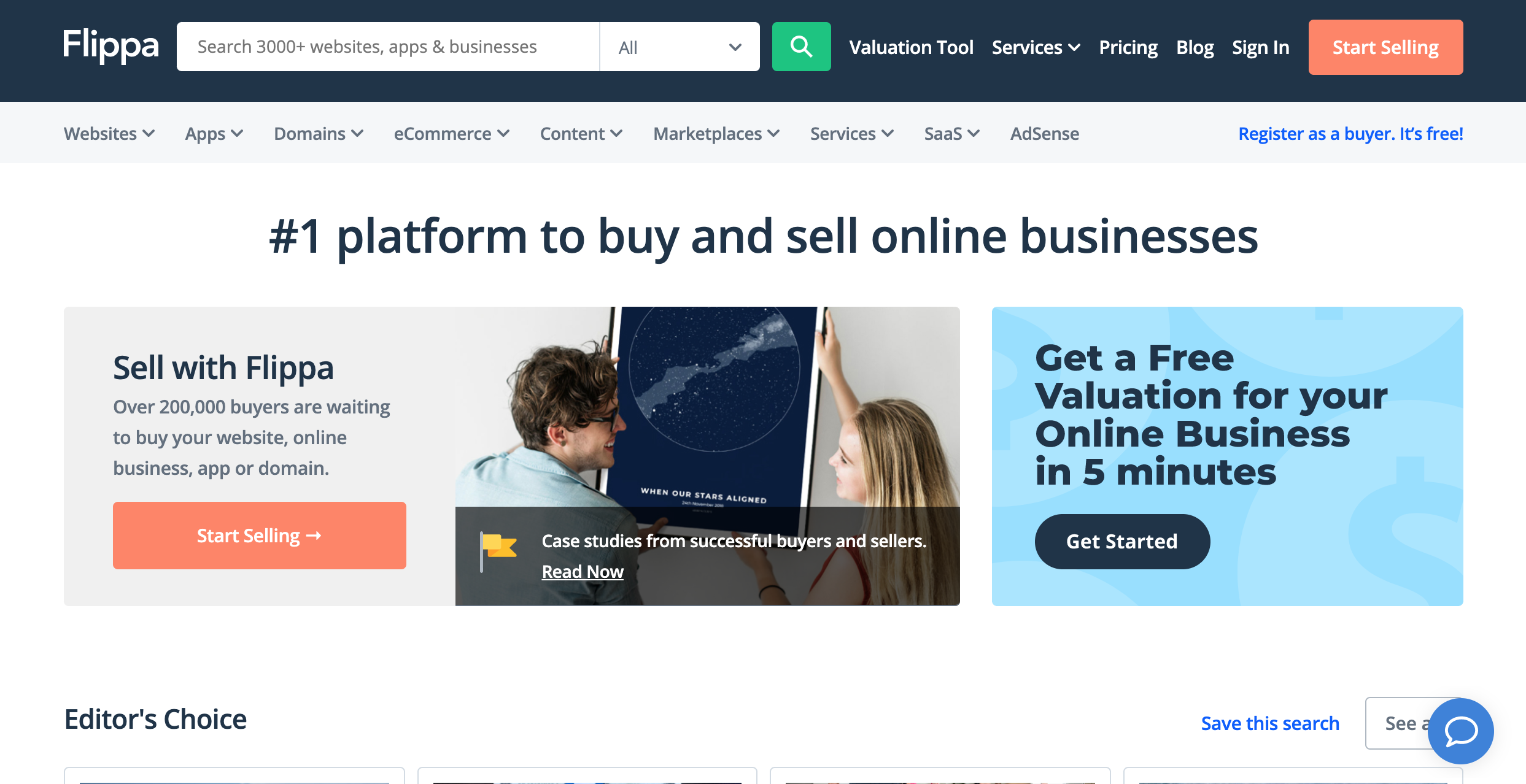 If you have a budget and are looking for a higher yield than standard financial instruments, consider buying a website on Flippa.

You can purchase websites that are already generating revenue.
Websites on Flippa are priced at 24 – 36x monthly revenue (so you would make your money back in 2 – 3 years).
From there, you can keep it for the long term or improve it to a point where you can sell it at a higher price point (which is known as flipping).

If you own an eCommerce store and want to sell it, Flippa is the perfect way to do it.

You can get your website assessed based on how well the traffic as well as sales. The website will then be given an estimated price. Finally, you can auction it off on the market.

Whether you are a buyer or a seller, there are opportunities on both ends.

Check out Flippa.
31. Become a writer on Freelancer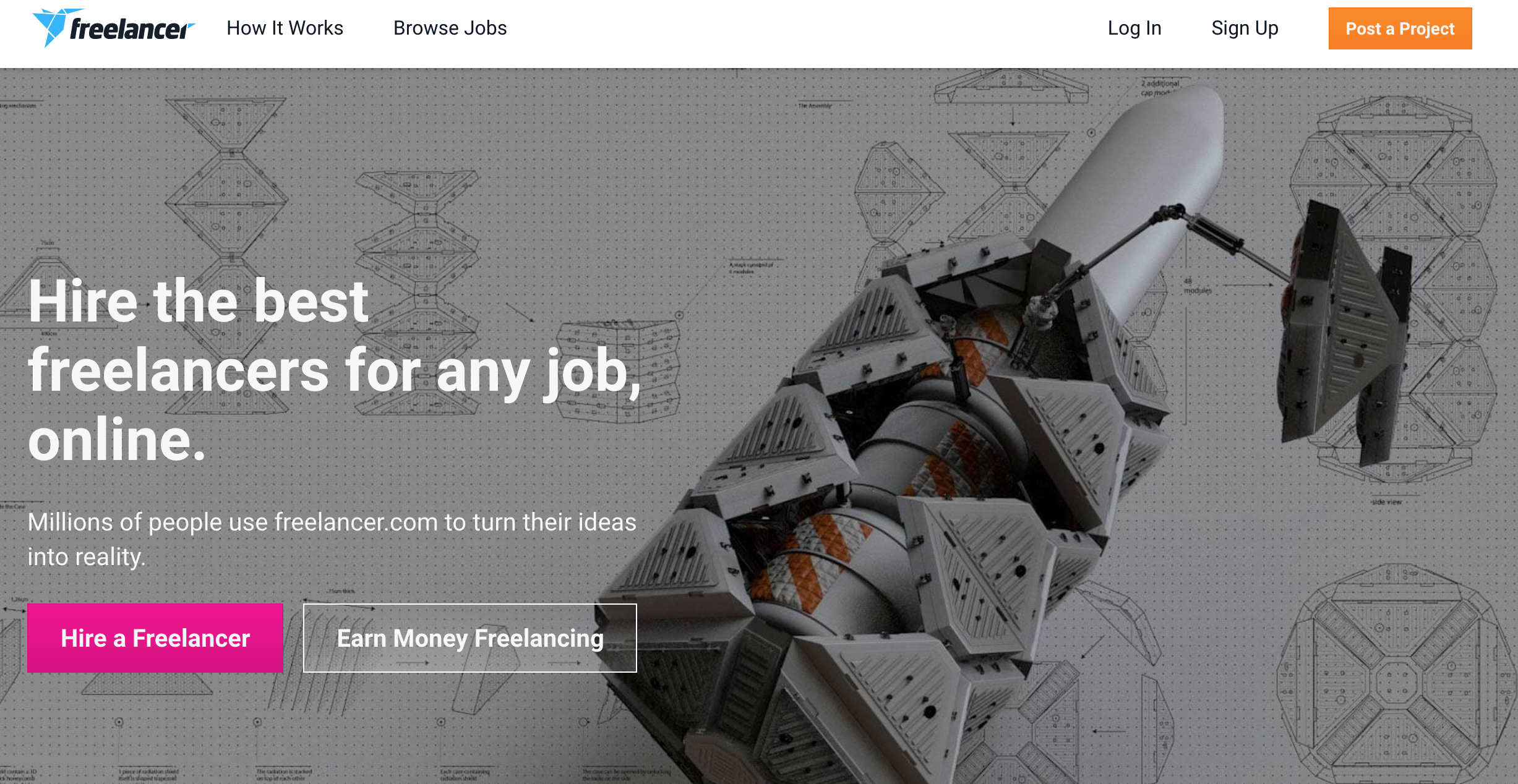 If you have excellent writing skills, you can put them to good use on Freelancer. Like Upwork, clients are always looking for capable people who are able to get the job done.
If you have the writing chops, you can get paid on platforms like Freelancer for your time or services.
If you have an income goal in mind, you can apply for the gigs that interest you and sit within your budget.
For extra income, you can even try juggling work between these platforms.

If you are looking to write plenty of articles, blogs you should check out Freelancer. It's a great opportunity to make some additional cash as a freelance writer and get your name out there.
32. Teach music online with LessonFace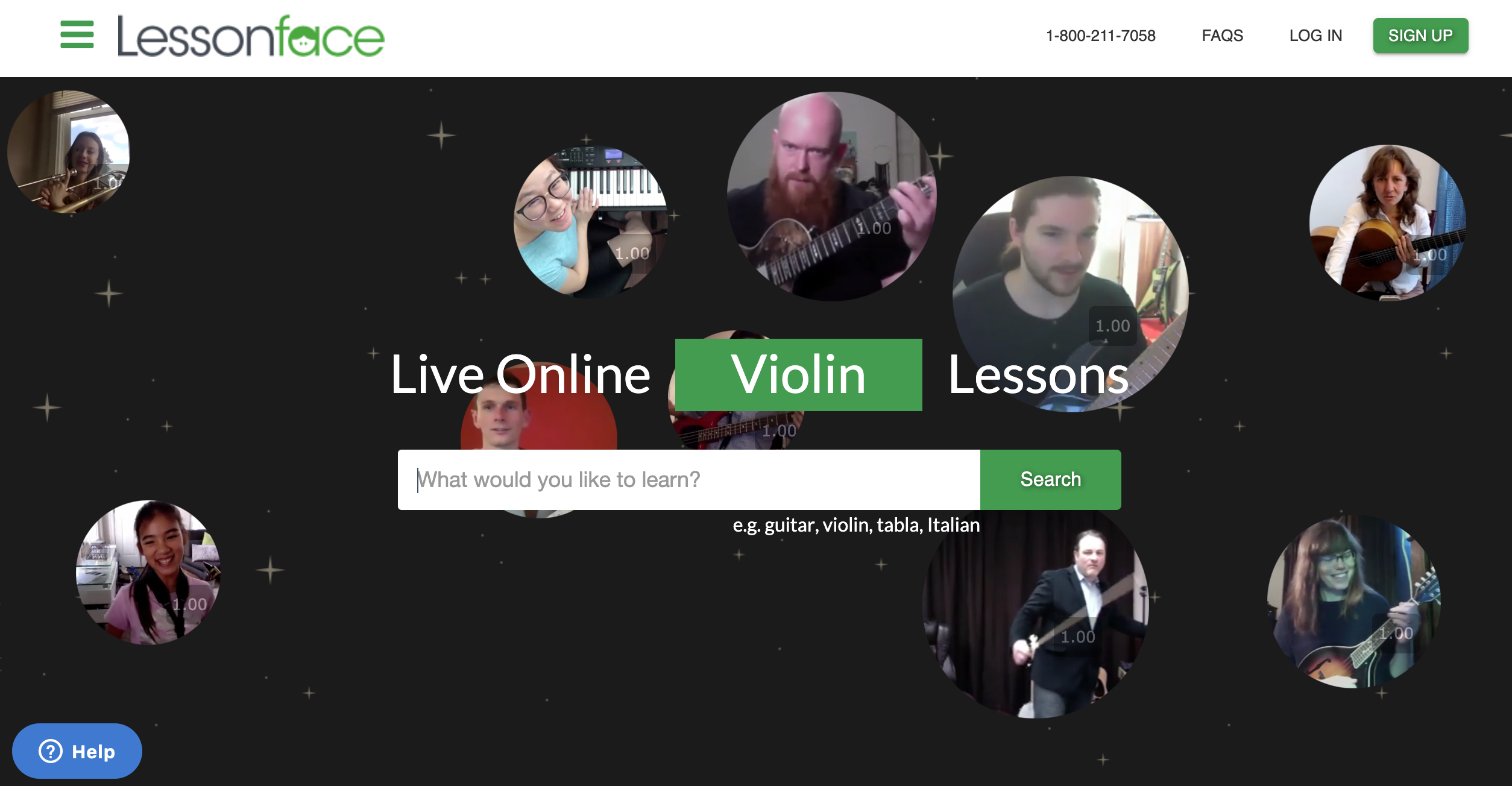 If you play an instrument and are passionate about sharing your knowledge, consider teaching music on Lessonface.

You can teach people how to play the guitar, keyboard and drums. Heck, if you've got a great voice – you can even teach people how to sing.

Lessonface provides students with the closest thing to an in-person experience. Like many online platforms, you can choose how much you can get paid and when.
You can teach as many lessons as you want during the week.

They have reasonable rates – 15% commission if students find you or a 4% commission if you recruit your own students.

It's perfect for the aspiring musician who is looking for something on the side to pay the bills between performances and gigs.

Check out LessonFace.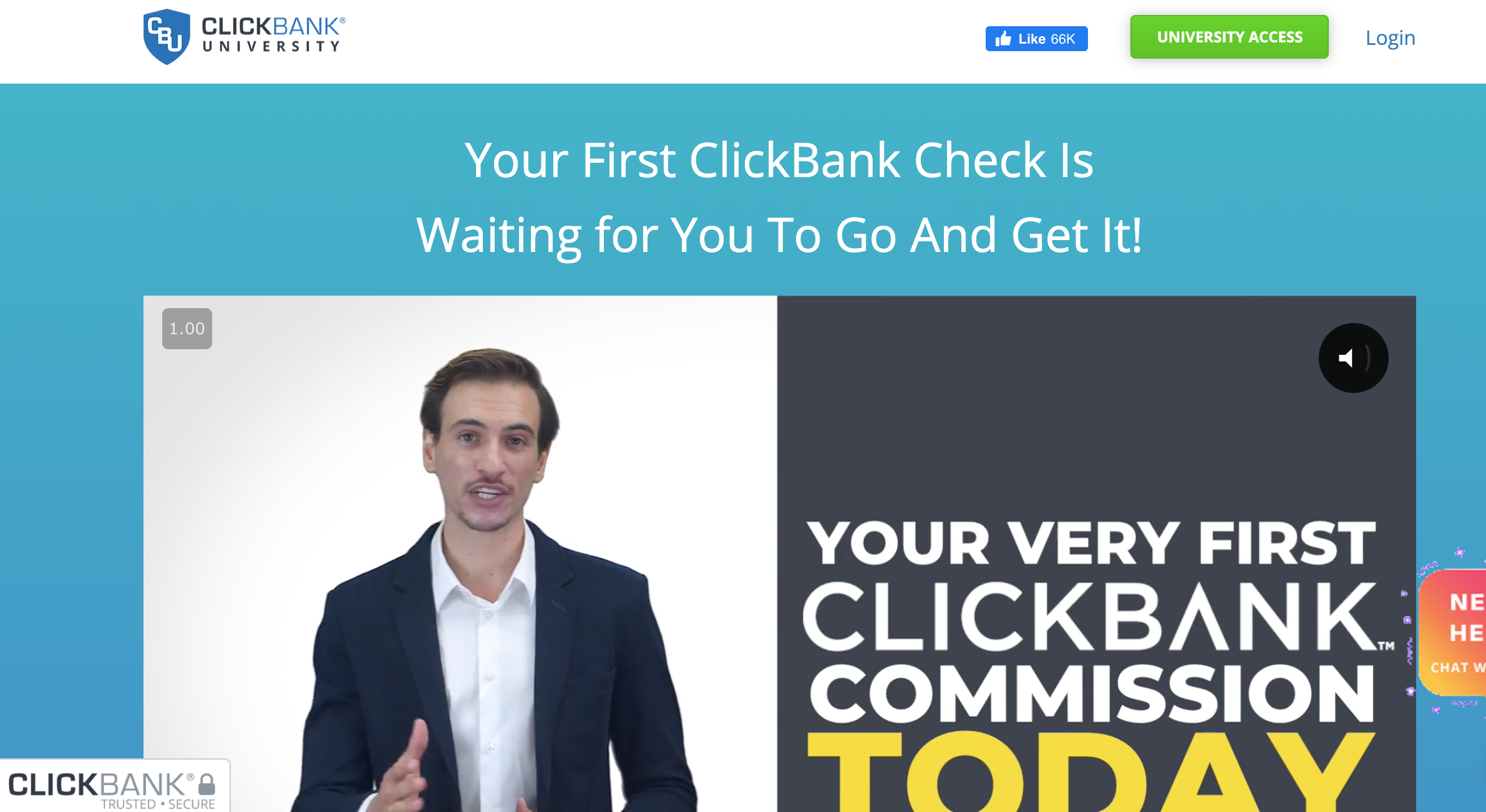 If you don't have a product of your own to sell, you're not out of luck. You can sell a product that might appeal to you and your ideal audience.
There are plenty of items that you can promote via ClickBank.

Before you sell a ClickBank item, check out Click Bank University.
Click Bank University is a course that teaches you the ins and outs about affiliate marketing and how it can work to your advantage.
There are plenty of people who are making money with products they have tried (which is key in succeeding with affiliate marketing).
Plus, the payouts for some of these products are substantial.

If you are serious about incorporating affiliate marketing into your money making strategy, Click Bank University is something I highly suggest (especially if you are new to it).

Later down the road, you can even create your own products on the Click Bank marketplace where you'll have your own army of affiliates selling it on your behalf.
34. Do email marketing on ConvertKit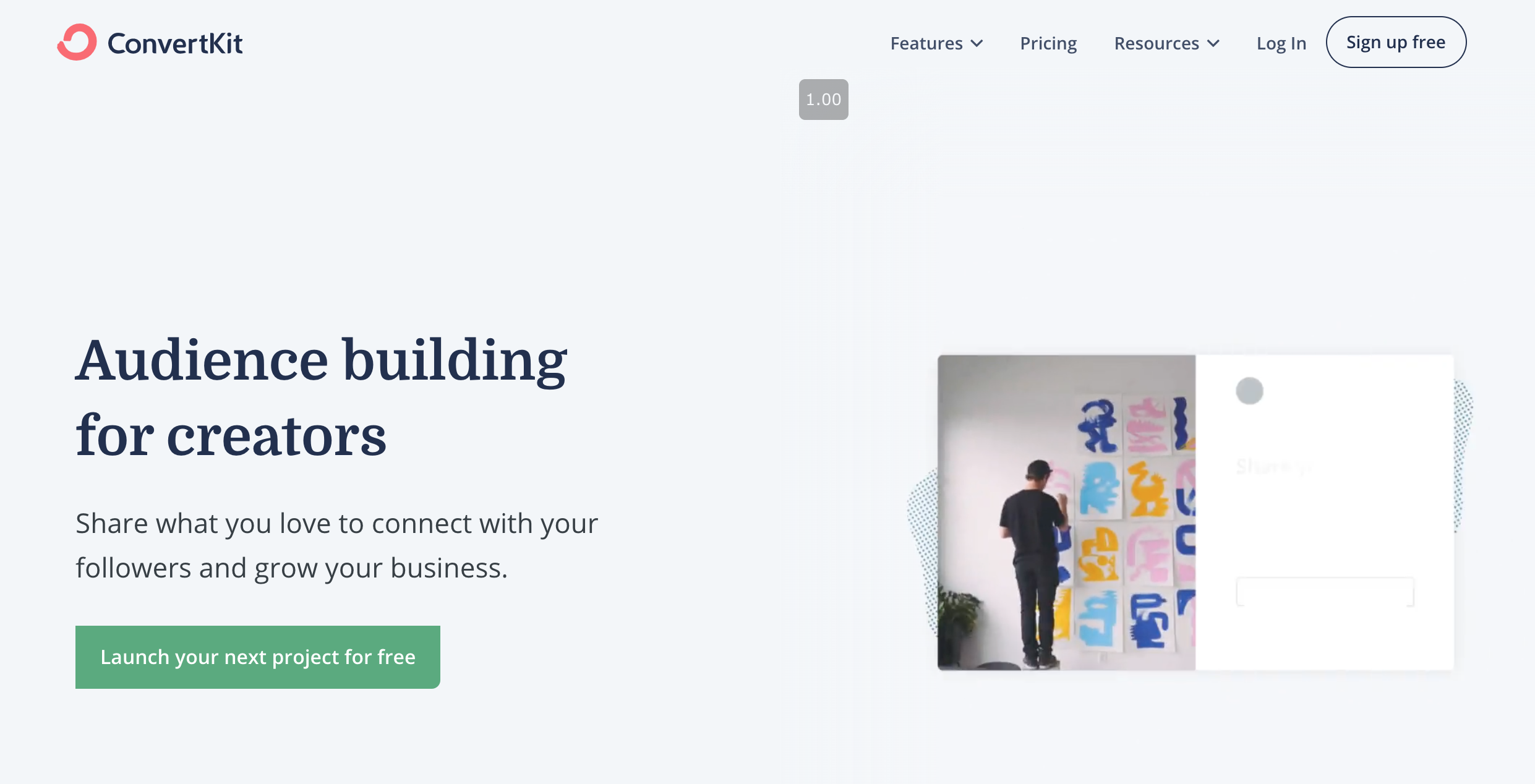 One of the best ways to make money on the Internet is email marketing.
In fact, there's an old saying that still rings true to this day: "The money is in the list". So how do you leverage it to your advantage?

For one, you will need to build a solid email list of high-quality subscribers.
One email marketing expert named Ben Settle pointed out that "it's better to have four quarters than 100 pennies".
In other words, it's better to have a hundred high quality subscribers than having a thousand of low-quality ones.

You can sell your own products or even sell someone else's products as an affiliate. But you'll need a great email marketing software that is easy to use.
ConvertKit will make it easy for you to write out emails, set up email campaigns that you can automatically send out at a time you choose.
35. Start a page on GoFundMe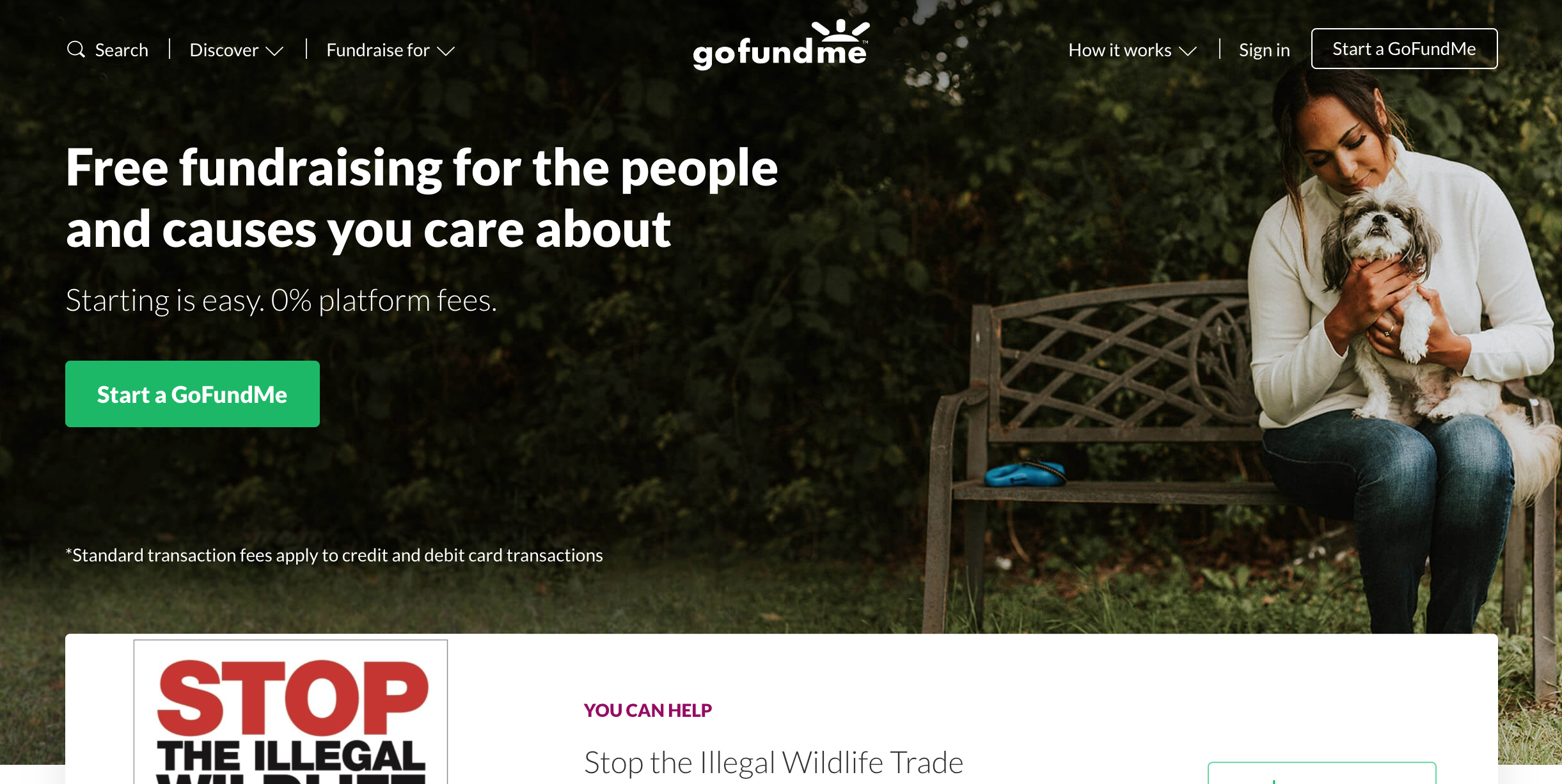 GoFundMe is a popular crowdfunding platform that has its uses.
It can be used for raising money for someone in need, emergency expenses, starting a business, and so much more.
You can get friends and family to help you out with the finances.
While GoFundMe really isn't a good source of consistent income, it's what you do with the money you raise that will matter most.
If you raise money for the purpose of starting a business, you should be able to set yourself up to make more money without having to ask for money on GoFundMe or similar platforms anymore.

While GoFundMe is typically used for emergency purposes, you'd be surprised how it can also be used.
Once you have one started up, don't be afraid to promote it for as long as you need to raise the money. It's useful for helping someone or yourself (as long as it's done right with the right intentions).
Ever so often, drug companies are looking to test out their new products before they are prescribed to patients via their doctor.
One way of testing them out is through clinical trials.
Being part of these trials can be worth the money (some provide up to $6,000 in compensation).
You sign up for a clinical trial in your local area using Covance Clinical Trials. If you fit the right criteria, you can get paid.

Just be careful. This is your health we are talking about here. You don't want to put it on the line just to make some extra cash.

So be sure to consider your options wisely if you are interested in being part of a clinical trial.

If you are a don't have any existing medical issues and are willing to experiment with something that has yet to be released, check out Covance Clinical Trials.
37. Donate plasma on CLS Plasma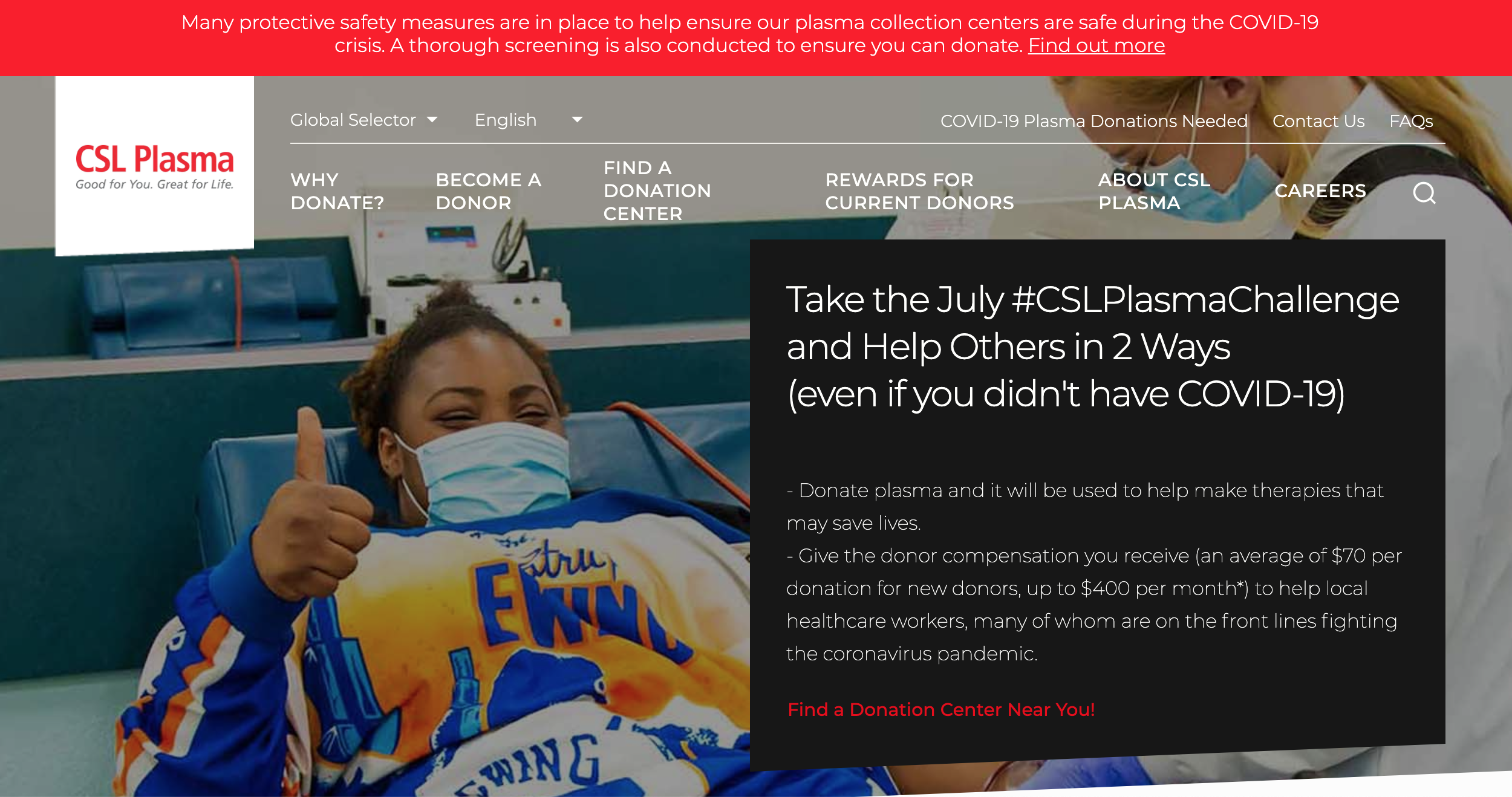 Sometimes, it pays to save a life.
That's why CLS Plasma will pay you up to $400 each time you donate blood.
Your donation can save an average of up to three lives.
The need for blood is always ongoing. So donations are important and can be done any time (assuming you have not donated in recent days).

You can't do it on consecutive days as there is a short waiting period.

Once again, it's important to check whether or not your blood will be healthy for donation purposes.
Blood that is unhealthy can affect another person's health once it's transfused.
Before signing up for CLS plasma, speak with your doctor and have a blood test done to determine if it's good enough for donation.

Your donation may save someone's life due to illness or injury. Whether you do it out of goodwill or if you need to make some extra money, no gift is better than the gift of life.